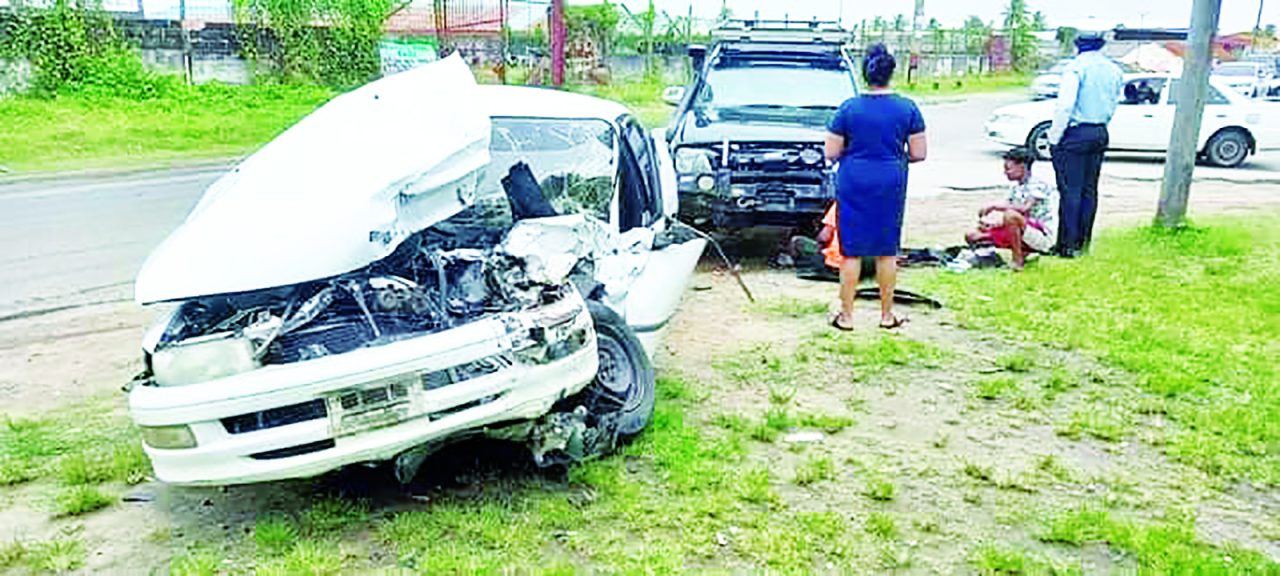 Home
News
1 injured in a 2 vehicle collision at Good Hope
A yet-to-be-identified man is now in hospital following a two-vehicle collision in Good Hope, Demerara East Coast (ECD), on Sunday.
Based on reports gathered, the accident involved a motor car and a pickup. Guyana Times understands that the car was negotiating a right turn when it collided with the pickup.
The driver of the car had reportedly suffered broken bones and bruises to his body. With the help of public spirited citizens, he was rushed to hospital where he was admitted as a patient and is currently undergoing medical treatment.
Attempts to contact Divisional Commander Khali Pareshram have been futile.
One day ago, a female Special Constable based at Central Police Station and attached to the office of the Director of Public Prosecutions (DPP) was admitted to a patient at New Amsterdam Hospital after being hit by a bicycle by a car motor driven by a 21 year old man from the Mayor's and Town Council Housing Scheme, New Amsterdam, Berbice.
Maricella Bruce, 48, of Tucber Park in New Amsterdam, Berbice, was said to have been riding along Main Street, New Amsterdam, when the car collided with her. As a result of the collision, the pedal cyclist collapsed on the road surface where she sustained facial injuries – above her right eye.
She was taken to New Amsterdam Public Hospital where she was treated and admitted.
Read More Interesting Content