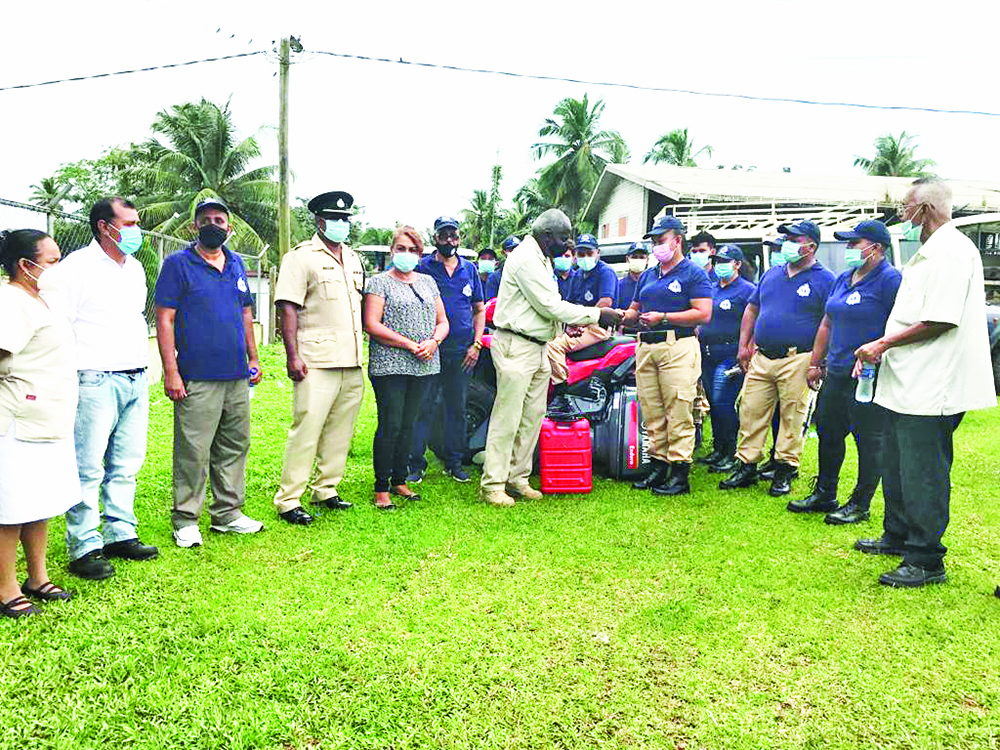 Home
News
Benn encourages Moruca young people to join GPF, GDF
… As CPG gets ATV, engine
Home Affairs Minister Robeson Benn has urged the young men and women of Moruca's Amerindian community, Region One (Barima-Waini), to become members of the Guyana Police Force and the Guyana Defense Force to create balance in the development of Guyana.
"I am pleased to see young men and women joining the Neighborhood Policing Group. The CPG should be used as a vehicle for Police and GDF joining training. I feel strongly that more balance is needed in our forces so that we can lift the load together in securing our country and our villages. For better contacts and understanding to deal with various issues, we need to have a good mix, "Minister Benn said.
These were his thoughts when making comments at an interactive meeting with the recently formed Moruca Neighborhood Policing Group (CPG) and members of the Village Council.
The Minister also handed over an Outlander Vehicle and 40 horsepower engine to the group to facilitate their patrol activities.
Although the equipment is provided for crime fighting purposes it should be used to improve the lives of residents.
"If we work together we can make a better country. We need to be understanding of people's challenges. So if someone needs to carry seeds for their farms, or cassava sticks or a sick person, the CPG should assist. We really need to work together to ease the burden and improve the quality of life, "he added.
Read More Interesting Content