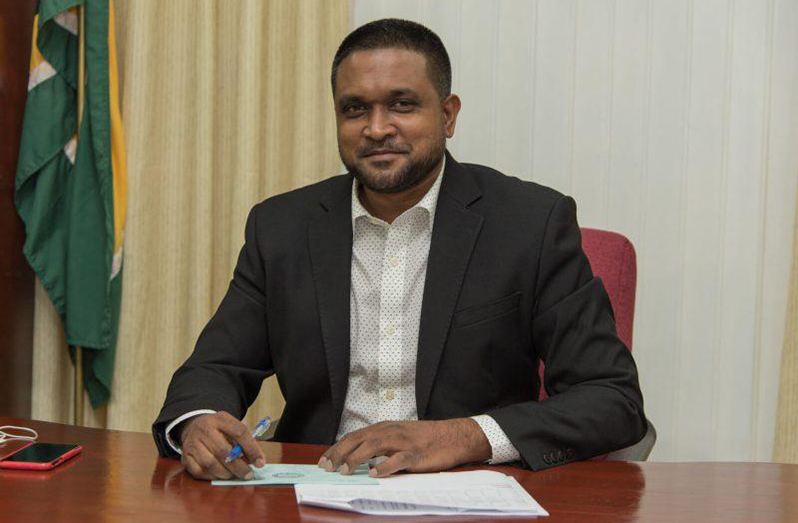 Local Government and Regional Development Minister Nigel Dharamlall on Wednesday directed the Mabaruma Town Council to prevent the township's historic rubber tree felling. This followed a significant backlash from members of the public, which is against the decision made by the town council. The trees are located along part of the road known as 'Philbert Pierre Avenue'. The trees, close to 100 years old and an important part of the region's history as the road is the only one in the country with such views.
Information arriving at this publication showed that the trees were slated to be felled to facilitate the construction of a new road that would allow two-way traffic.
On January 26, the town council circulated a councilor informing residents of a road closure in the Mabaruma composite area on Wednesday to facilitate the felling of the trees. This statement has been widely opposed on social media. Over 3000 people signed a petition to "save the rubber trees of Mabaruma."
Minister Dharamlall, in a statement on his Facebook page, ordered the town council to suspend the initiative. He highlighted that although this act was slated to begin on Wednesday, it was one drafted under the previous administration.
The initiative was conceptualized in 2019 to ensure the safety of the residents. It has been reported that branches of the trees often fall on them as they cross the area.
In addition to the tree felling exercise, the town council has plans to build a two-way traffic road and needed access to the land on which the trees were located to fulfill that task.
Similar opposition to the felling occurred in 2019 and was suspended in November of that year.
"It has been brought to my attention that the Mabaruma Town Council has started cutting down the rubber trees that are the roadway of slate to be built since the last government. I was also informed that the consultation carried out under the last administration had agreed to break the breach, "said Minister Dharamlall.
He said that he had advised the Mayor and the Regional Chairman to take several steps starting with stopping the felling. He also instructed them to publish the results of the last government consultation with names of people and organizations involved, and to discuss with the Ministry of Public Works the best engineering solution to get the road built with the trees remain.