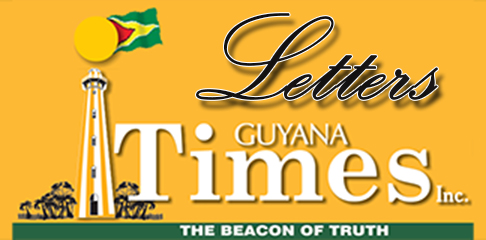 Home
Letters
Disciplined services were praised for ensuring compliance with COVID-19 restrictions
Dear Editor,
Over the busy Easter Holiday weekend, I – like many Guyanese – chose to relax with good friends and catch up on the things that matter to us. I noticed the presence of senior members of the joint services, including Police officers and soldiers, on the roads, and also the close monitoring of the breakwaters.
I was pleased that despite the few cases of bars closed at 9:30 pm and customers being negative in their feelings about it, the ranks in attendance refused to surrender or disregard their instructions. I would like to say publicly that I support this restriction, and are quite happy to enforce the laws and regulations in place to protect us all.
Those brave ranks only fulfilled their operational instructions to make sure we were all going to be safe in our homes, and out of reach of COVID once we followed the guidelines. I appeal to my fellow Guyanese not to curse or abuse the ranks, or to refuse to comply with the instructions of the legislators, otherwise you will be charged and prosecuted. Where there are incidents of Police harassment, please inform the Police hierarchy. But first make sure you have the evidence to back up your accusations against the legislators.
I encourage the party and social crowd to understand the impact the pandemic is having on the world we live in and in our lives. To date, there have been 10,580 confirmed cases of COVID-19 in Guyana, with 243 people lost the battle to this terrible pandemic. Although 9,250 people have recovered from this terrible disease, many more will need to be tested and vaccinated to further protect themselves from COVID-19, which is still spreading like wildfire.
I see this Irfaan Ali Administration taking the COVID threat seriously, and they are in order. Let's do our bit to save and protect our human resources from the COVID-19 epidemic and all its stress now.
Regards,
Alvin Hamilton
Read More Interesting Content