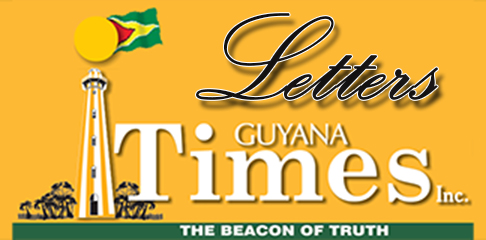 Dear Editor,
The Guyana Federation of Independent Trade Unions (FITUG) continues to be very concerned about aggressive actions towards Guyana being taken by Venezuela. Recent weeks have seen tensions mount as Venezuela seeks to reaffirm its unfounded allegation over the Essequibo.
The FITUG, although a long-standing friend of the Bolivian Republic, cannot simultaneously oppose any attempt to cross Guyana territory. We remain firm that Essequibo belongs to Guyana, and reject any narrative that disregards this reality.
The simmering tensions appear to have reached worrying proportions, with the Venezuelan military staging into Guyanese waters. We consider the actions of Venezuela to be a clear violation of our territory, compounded by the attention of Guyanese nationals.
We are aware of the zealous diplomatic efforts to secure the release of our nationals from Venezuelan custody. We applaud these efforts, and hope that our compatriots can be reunited with their loved ones soon.
We condemn the attack unequivocally, and stand in solidarity with Guyana and its people. We uphold and reiterate the unambiguous statements emanating from several Governments and international organizations in denying Venezuela's breach of our territory.
At this time, with the decades-old border dispute attracting the attention of the International Court of Justice (ICJ), we find Venezuela's actions atrocious. We deny all acts of aggression and territoriality. We stand with the Government of Guyana and all Guyanese as we defend and maintain our sovereignty and defend our Essequibo!
Correctly,
Federation
Independent
Labour unions
from Guyana
(FITUG)
Read More Interesting Content