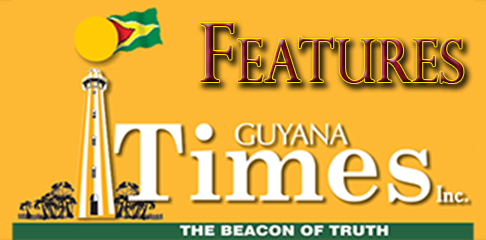 Home
Features
HEALTH TIPS: COVID-19 IMPACT ON PERSONS LIVING WITH HIV
Dr. Tariq Jagnarine
Family Medicine, Endocrinology / Diabetes
There are over 102 million cases of COVID-19 worldwide, and with rapidly growing numbers, it is important to focus on prevention strategies to mitigate the spread of COVID-19, especially in countries with high HIV prevalence, such as Guyana. The impact of COVID-19 is of great concern among the nearly 40 million people living with HIV (PLHIV) worldwide. Although several research concludes that there is no higher prevalence of COVID-19 among PLHIV, having HIV does not provide protection against severe COVID-19 manifestations. In addition, several studies looked at antiretroviral drugs used against HIV to treat SARS-CoV-2, and these have shown no major mortality benefit. The clinical course of COVID-19 in PLHIV does not appear to be any different from the general population. However, there are areas of concern, including among them being high inflammatory states of both conditions, which could lead to complications. The global focus on the COVID-19 pandemic, including the race for a viable and effective vaccine and research into treatment options, has the potential to drive progress synergistically for research in HIV infection.
Guyana has adversely affected the delivery of HIV care, affecting our UNAIDS target, during this pandemic; but it has created an opportunity to accelerate effective strategies, such as multi-month antiretroviral treatment. The decentralization of HIV care in low-resource settings and the incorporation of telemedicine in high-resource settings may be crucial in mitigating the stronger effects on healthcare systems in the future.
FACTS
* People with HIV appear to have a slightly higher risk of dying from COVID-19 if they have detectable viral loads and low CD4 count.
* People with HIV and underlying health conditions, such as obesity, poorly controlled diabetes, hypertension, and cardiovascular disease, may be at higher risk of catching COVID-19.
* People with a CD4 cell count below 50, or who have had an underlying opportunistic illness in the last six months, may need to take extra precautions to protect themselves against the coronavirus.
PEOPLE WITH HIV AND RISK COVID-19
While everyone is at risk of contracting COVID-19, the consequences of infection are more serious, and may even lead to death, for some vulnerable groups. This includes PLHIV which is:
* At 60 years of age
* Living with a detectable viral load, or not on HIV treatment
* Diabetic
* Smokers
* Living with comorbidity such as heart or lung issues.
As the disease is new, and no long-term study has been done to assess the lasting impact and consequences of COVID-19, PLHIV needs to be very careful and adhere to the Ministry of Health (MOH) guidelines on COVID-19.
PLHIV TIPS
* People with CD4 count over 200, who are taking HIV treatment and have an undetectable viral load, are not at greater risk than the general population. They should follow general advice: stay at home and maintain social distance.
* People with a CD4 count of less than 200, or not taking HIV treatment, or with a detectable viral load, may be at increased risk of serious illness. However, they should still follow the same general advice.
* People with a very low CD4 count – under 50, or who have had opportunistic illness in the last six months, are highly susceptible to COVID-19, and need to exercise all of the Ministry of Health's advice.
PREVENTION TIPS
* As much as possible, stay at least one meter away from people outdoors, and keep an even greater distance indoors.
* Wear face mask when around others.
* Avoid places that are crowded, cramped, or have close contact with others, especially indoors.
* Wash your hands frequently and properly with soap and water, or use an alcohol-based hand sanitiser.
* Avoid touching the surface.
* Avoid people who feel unwell.
* Clean and disinfect surfaces regularly.
* Cover nose and mouth with a clean tissue when sneezing or coughing, or sneezing to elbow. Throw the tissue in and wash hands.
* Try to stock up on antiretroviral treatment, or any other medication that needs to be taken for at least 30 to 90 days.
* Make sure all vaccinations are up to date (such as flu and pneumonia vaccines).
* Try to contact the healthcare facility and peer supporters.
* Have a plan about staying at home for long periods, including how to get food and medicine.
* Eat well, and exercise as well as possible (even at home).
* Obtain mental health checks, and seek social support if needed.
HIV AND COVID-19 VACCINE
The COVID-19 vaccines already approved for use or in development are considered safe for people living with HIV. Generally, to be approved, vaccines must pass a number of safety trials, and be reviewed by national regulators to ensure they are safe and effective. Several COVID-19 vaccine trials involved people living with HIV. As with the general population, for people living with HIV, the vaccines help the body develop immunity to the virus that causes COVID-19; this allows people to fight the virus if exposed. Even after vaccination, it is important to continue to take steps to prevent COVID-19 transmission, until the outbreak of the virus has dropped to a safe level in Guyana.
Even before the COVID-19 crisis, a high percentage of people living with HIV participated in the informal economy. They faced high levels of employment discrimination, and had high rates of unemployment – which was significantly affected by lock-in measures. Women are over-represented among informal economy workers in the hardest hit sectors. The relative poverty rate is expected to increase by around 34 percentage points globally for workers in the informal economy. With further increases in income inequality among workers, an even greater proportion of informal economy workers would be left behind.
As lock-in ends, and recovery plans are put in place, it is important to ensure that people living with HIV, and key populations, do not face stigma and discrimination when re-entering their jobs or reintegrating to the labor market. Given the high unemployment rates of people living with HIV, targeted income generation programs are encouraged as part of their COVID-19 response and recovery plans.
Read More Interesting Content