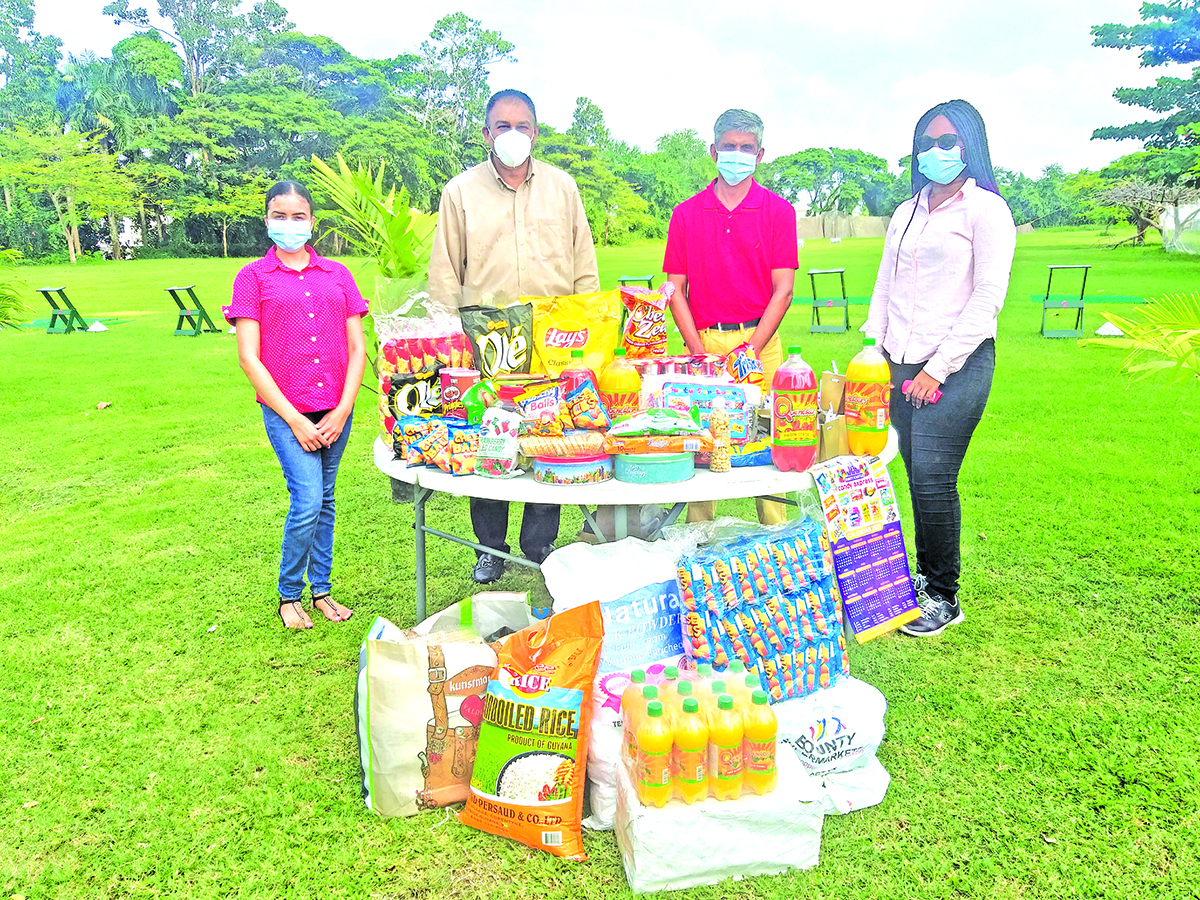 Home
Sports
HVN golf fundraiser extremely successful
The Philanthropic Volunteers Network has found a unique way to support their goal of helping underprivileged children and orphans – joining one of the fastest growing sports in the country: Golf.
Medical student Kimberly Jaikarran saw the opportunity when she was introduced to the Nexgen Golf Academy, and quickly urged Dr Dolapo Ipinniwa, head of HVN Guyana, to use the influence of the Golf Society to help them provide a wonderful Christmas for Hope Enmore's orphanage .
Present at the simple handover ceremony held at Nexgen Golf Academy on Woolford Avenue were Nexgen President Aleem Hussain, Kimberly Jaikarran and Eva Naa Lomoley Engmann of the HVN, and Hope Enmore Orphan Director Kenneth Finlayson.
Finlayson was extremely grateful for the donation, and said, "On behalf of Hope Children's Home, we want to say, 'Thank you!' for the timely effort you have put into bringing the Christmas cheer to the kids. We know they will enjoy this, as this gesture will improve everyone's life. We just want to thank you and pray that you have a wonderful holiday. "
Jaikarran thanked the Golf Society and all the generous contributors who fought traffic and bad weather to bring their donations to the Academy.
"Mr Hussain was very helpful in coordinating with us to offer free golf lessons to all our donors, and he has agreed to let them all come back for a second chance due to (unfavorable) weather. We would like to express our sincere gratitude to the individuals who have donated to our Send Dose project.
"We were happy to bless the children of the orphanage, and bring joy to their hearts during the festive season."
The Golf Academy and the Guyana Golf Association have been extremely active in charitable events and in contributing to worthy causes. They plan to increase their activities in the coming months. In fact, there will be a bake sale by the AS Economics group on December 29th, and participants would also have the opportunity to play unlimited golf.
For more information on the Humanitarian Volunteer Network and their charter, goals, or how to become a volunteer, contact Dolapo Ipinniwa at 681-5890 or Kimberley Jaikarran at 617-2722.
The illuminated driving range at Nexgen Golf Academy on Woolford Avenue is available for all types of activities and is open daily until 8pm. You can contact them on Facebook or 645-0944.
874546
Read More Interesting Content