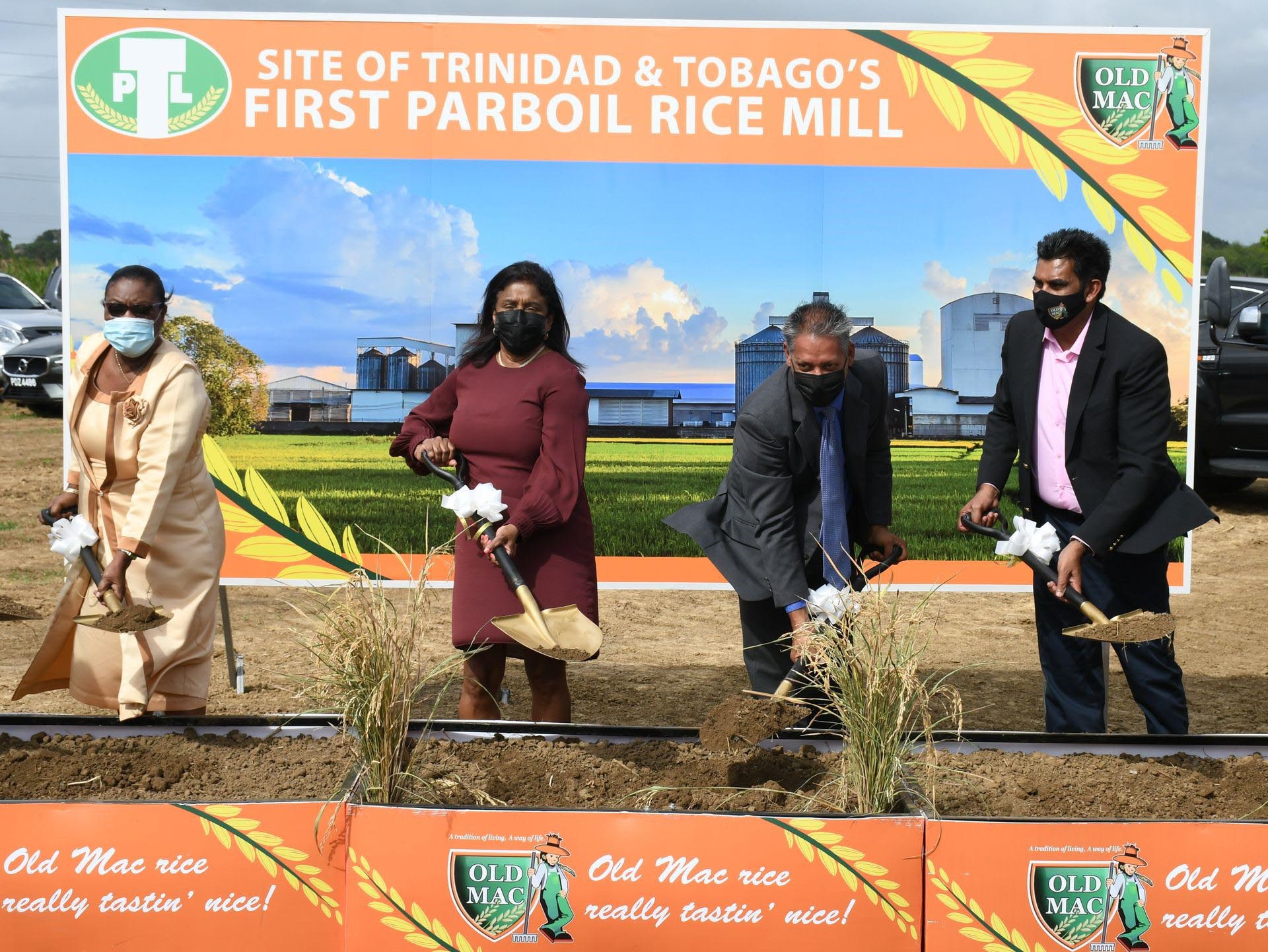 (Guardian of Trinidad) Agro-processors who rent State lands will now pay significantly less on their leases.
The announcement was made by Minister of Agriculture, Lands and Marine Affairs Clarence Rambharat at a turf-turning ceremony on Thursday for the start of construction of a $ 25 million parboiled rice plant in Milton, Couva.
Rambharat said agro-processors pay about $ 70,000 to $ 100,000 a year per acre of land.
He said this has been reduced to $ 500 annually.
It will apply to the terms of the lease and a specific limit on the size of the site.
The minister said that this new rate would not only apply to new applicants but to former leaseholders. He said this was one of many ways the Government was encouraging investment in the agricultural sector.
Rambharat said the parboiled rice plant would also be funded up to $ 17.5 million of the total cost by the Agricultural Development Bank.
Trinidad Parboil Limited CEO Liaquat Ali said he expects the factory to be operational in 18 months time.
He said the plant is expected to produce 40 percent of the 38,000 tonnes of annual local demand for parboiled rice.
Ali said this would translate into a saving of US $ 32 million in foreign exchange that would otherwise have gone towards buying parboiled rice from external sources.
Ali said the plant would be able to absorb the 3000 tonnes of rice produced by local farmers and the rest coming from Guyana.
He said T&T has the ability to produce all the rice needed.
He said TPL would also engage with farmers to boost productivity.
The CEO said he sees rice as a viable crop for farmers, especially those suffering from praedial larceny.
The factory would be located on three acres of land and generate employment in both the construction and operational phases.