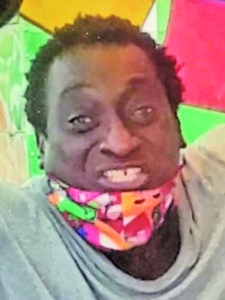 Home
News
Police have yet to arrest a suspect for murdering a clothing dealer
Police have yet to arrest the murder of Paul Anthony Smith, a clothing salesman who was shot dead during a row over a woman on New Year's Day at an East Coast minibus park.
A 32-year-old father of four from Benton Werk-en-Rust Street, Georgetown, was killed in cold blood, and Police are still making strenuous efforts to apprehend the suspect.
Georgetown Regional Manager Khail Pareshram said Tuesday that no arrests have been made and detectives are still working to find the shooter.
A week after the incident, Guyana Police (GPF) had issued a bulletin it wanted for the father of a man who was initially arrested for the murder.
The suspect, Shawn Jones, is wanted for questioning in connection with Smith's murder.
It is alleged that on New Year's Day, Smith, who plundered his trade in the East Coast minibus, was shot dead in Commerce Street, Georgetown.
It was reported that the deceased salesman went to his parked car carrying a torch in his hands. Shortly after, the suspect, who is also a clothing dealer, whipped a shotgun and released a round, hitting Smith.
Because of the injury, Smith fell into the front passenger seat of his car but was picked up by public-spirited citizens who rushed to his aid and transported him to Georgetown Public Hospital, where he was pronounced dead on arrival.
Following the shooting incident, Police arrested a 21-year-old man, but after investigators received new information, their focus shifted to the 54-year-old's father.
Police confirmed that several checks had been carried out for Jones at his home but all ended up empty handed. Police investigations are ongoing.
Read More Interesting Content