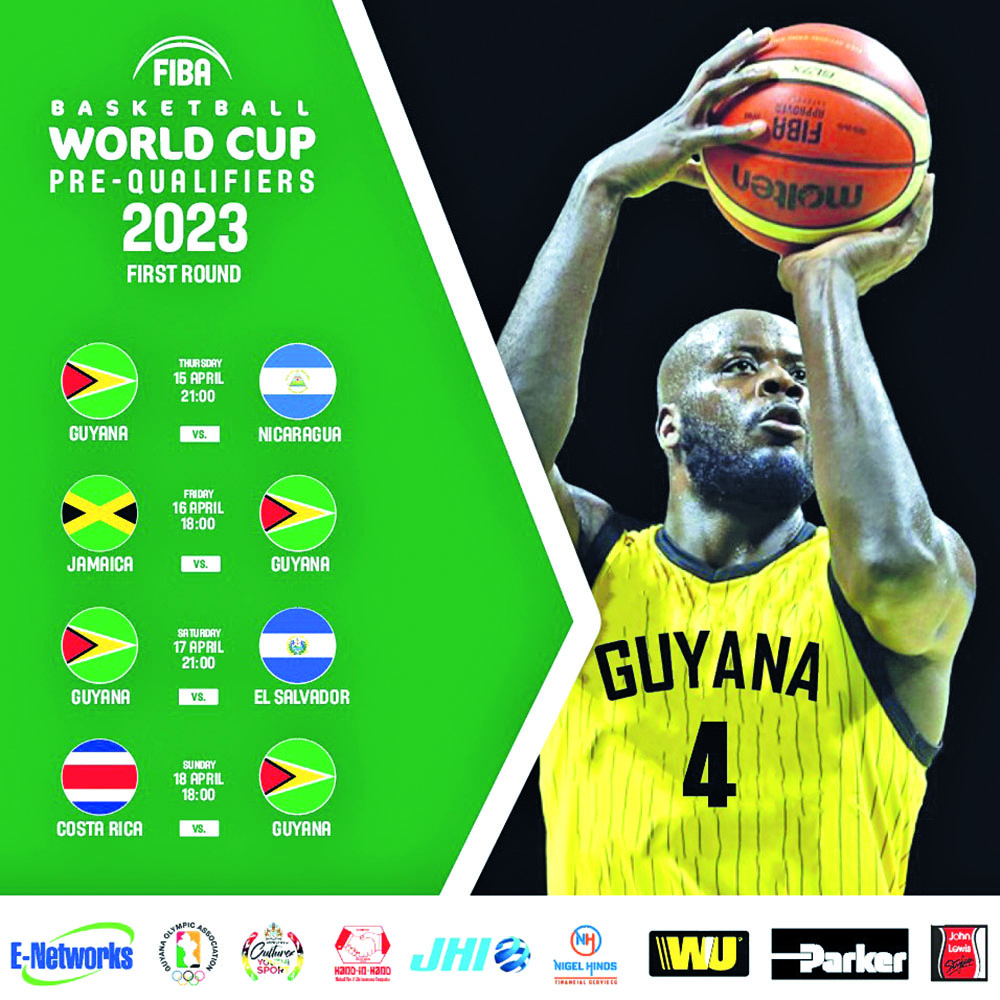 Home
Sports
Rose to lead, Delroy James to serve as Co-Captain
GABF publishes FIBA ​​WCPQ roster…
Guyana Head Coach Junior Hercules has decided on his final 12-man roster for FIBA ​​Basketball
World Cup 2023 Pre-qualifying America in San Salvador, El Salvador.
The head of the national team has involved as much as possible in parading some of the country's most promising young talent.
The Most Valuable Player of the 2018 Caribbean Basketball Confederation (CBC), Stanton Rose will captain the team with support from 2019 BCL Co-Captain and Intercontinental champion Delroy James. The only naturalized player – Deylon Bovell of Berkley College – will appear for the first time. The young people who will gain valuable experience are Israel Yaw and Yonnick Tappin.
Coach Hercules commended all the invited players for their dedication to the national cause and thanked them for their efforts.
The accompanying delegation will include:
• Andrew Hercules Junior – Head Coach
• Dennis Clarke – Assistant Coach
• Alex Graham – Head of Delegation
• Dr Dennis Bassier – Team Physician
• Akeem Fraser – Physiotherapist
• Warren Wilson – COVID-19 Compliance Officer
Team Guyana will begin their campaign against Nicaragua on Thursday, April 15, 2021 at 21:00 GYT.
Guyana Game Schedule:
• Game 1: Thursday, April 15 – 21:00 GYT – Guyana v Nicaragua
• Game 2: Friday, April 16 – 18:00 GYT – Jamaica v Guyana
• Game 3: Saturday, April 17 – 21:00 GYT – Guyana v El Salvador
• Game 4: Sunday, April 18 – 18:00 GYT – Costa Rica v Guyana
All Guyana games will be broadcast via E1 Channel E-Networks.
Read More Interesting Content