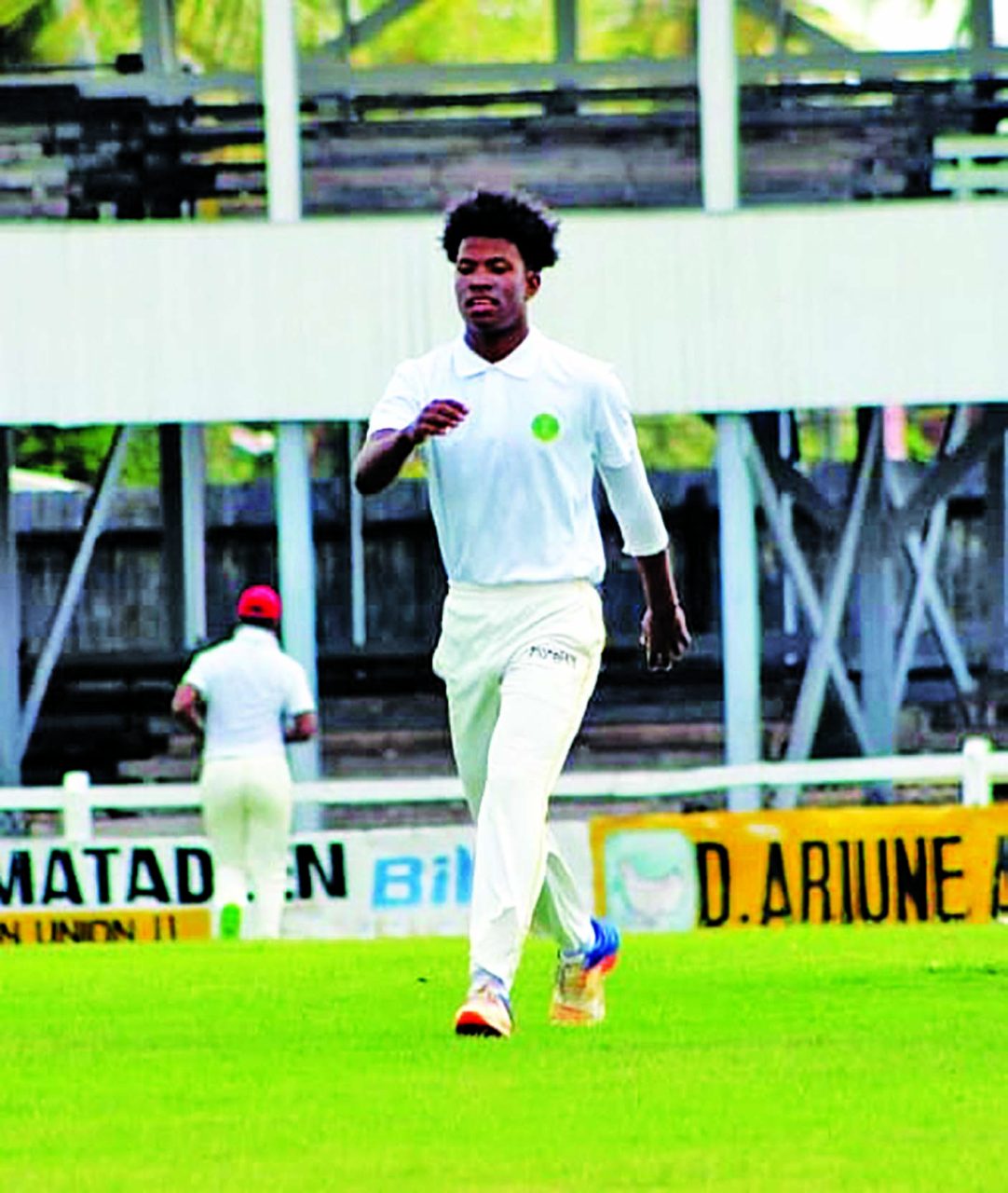 Home
Sports
Schultz to lead Berbice U-19, Glasgow appointed deputy
Gevon Schultz of Tucber Park has been appointed captain of Berbice's Under-19 team to participate in the Guyana Cricket Board's (GCB) Under-19 tournament, tentatively set for Feb. 10.
Seon Glasgow of Blairmont will serve as Schultz's deputy for the forthcoming tournament.
Glasgow and Schultz had both represented Guyana youth teams on previous occasions.
The Berbice Cricket Board (BCB) will announce the rest of the team soon. Level three Coach Winston Smith is the Team Coach, and Neil Rudder is the Manager.
According to selector Leslie Solomon, Berbice's team is scheduled to travel on Feb. 9 with a 14-man squad. There will be six backup players.
The BCB had begun preparing for this tournament since November, holding test matches and practice matches at Albion Community Center Cricket Club. The players who participated in the test matches were: Fawaz Gafoor, Rampertab Ramnauth, Ricardo Ramdehol, Marvan Prashad, Seon Glasgow, Shamal Angel, Chanderpaul Govindhan, Jonathan Rampersaud, Nigel Deodat, Gourav Ramesh, Doorsammy Mahadeo, Gevon Shultz, Leon Swammy, Abdulmy. Ramsammy, Tomani Caesar, Lloyd David, Akash Heralall, Zeynul Ramsammy, Jeremy Sandia, Inzam Shazam, Tyrese Sealey, Aaron Beharry, Isaiah Thorne, Reyad Karim, Sarwan Chaitnarine, Isiah Anderson, Christopher Deroop, Mahendra Gopilall, Collis Noble and Surendra Ramcharitar
The final cohort will have pre-tournament GCB under-19 training sessions. The presence of COVID-19 made it impossible to host the GCB under-19 tournament in 2020. Therefore, in the upcoming 2021 tournament for February, players eligible for the under-19 selection in 2020 will be allowed to play in a tournament 2021.
Demerara were the 50-over one-day champions of the last inter-county under-19 tournament, while Berbice became the three-time format champions back in 2019.
Read More Interesting Content