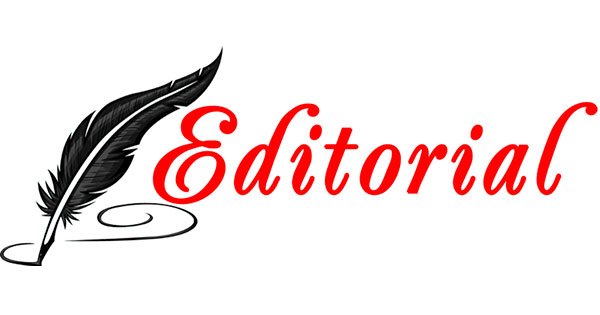 DEMOLITION level headline balance and insightful insight into what is necessary to maintain a vibrant, prosperous, humane Guyana as the country watches world-class socioeconomic development, the government is increasing all sectors of the economy, even as it allows for solid progress. from the exciting oil and gas sector. Citizens welcome this balanced approach to development, grateful that thinkers and planners do not divert the national economy to rely solely on the rich oil and gas sector. This strategy flows out of the government's deliberate plan to build attractive relationships with all aspects of society, to continually embrace ordinary citizens, and to keep abreast of all parts of the country. No one really has to be left behind; that is the serious mandate of this government. Every Guyanese must benefit from Guyana's surge in the rise of the 21st century.
Across all ministries today, the government is pouring resources into the traditional sectors, ensuring that Guyanese citizens in all industries use the tools they need for continued growth and development, not to be left behind back. This focus on developing and adding to traditional sectors emphasizes the government's rational, sensible and balanced approach to building the nation's future. Standing out with encouraging visionary leadership is Agriculture Minister Zulfikar Mustapha. This week, the nation learned that rice produced $ 51 billion in 2020, with production this year earmarked to jump at least 75,000 tonnes over last year. Minister Mustapha has been building relationships with farmers and agricultural sector stakeholders, often hitting the ground with fully engaged shoes, holding talks with citizens to gauge how the sector is doing flourish.
The commendable attitude to the sugar industry led by Minister Mustapha is a great demonstration of a state reaching out to every corner of Guyana with compassion, understanding, and a solution-oriented mindset. When citizens wake up to such a style of governance, they feel good about their country, confident about their future, and tackle the task of building their nation with energy and motivation that boosts morale.
Indeed, ministers in general have been actively engaged with communities across the country from day one of their appointment. Prime Minister Mark Phillips traveled this week to Charity to speak to residents battling floodwaters in the area, and has been out and about in the country meeting and chatting with citizens.
This government does not include armchair administrators: ministers spend a lot of time engaging with people across the land, on the ground, rain or shine. Attorney General Anil Nandlall meets with residents for conversations and to hear their concerns and suggestions every Saturday in Annandale. President Irfaan Ali also often shows up all over the country, talks to Guyanese about what the government is doing, and also solves problems that citizens bring to him. The announcement of 3,600 housing lots in the latter half of 2020 is an outstanding symbol of how engaged this government is with the people.
This is a strategy welcomed by the Progressive People's Party / Civic Government (PPP / C), because for five years of the Coalition Government, Guyanese felt alienated, disengaged and even alienated left by ministers, with Brigadier Granger reluctant to hold presidential press conferences, and Coalition ministers refusing to engage with communities except at elections. The PPP / C ministers campaigned at elections, and took the same spirit of reaching out to the people, to their style of governance. Minister Charles Ramson Jr. engages with the sports sector across the country, traveling to Berbice and other places to keep tabs on the beats of the sports fraternity. All the ministers are engaged, they are achievable, and they do their jobs humbly with an expressed concern for the welfare of citizens. The frustrating pity of human nature, and a global phenomenon, is that government bureaucrats and senior officials often develop arrogant disregard for the voters who drive them to high office, many treating ordinary people with contempt and patience – except at elections.
So it's refreshing and a wonderful blessing for the Guyanese nation to see the Guyana Government deliberately use a leadership style of humility, keeping in touch with the grassroots, and emerging from their offices and safe environment to rub shoulders with ordinary citizens.
Indeed, many Guyanese today would have met in person and chatted with every minister in this government, especially enjoying their interaction with President Ali, who is shaping up as the people's man. When one considers the aggressive effort by the private sector to develop brand new centers, hotels, and scoping projects, twinned with a government of humble servant leadership, every Guyanese feel special today. There is a new spirit in the air, a new vitality and "vitality." Citizens go about their days knowing that 2021 is the year when Guyana fulfills its potential, and that the future of expanding the bright Guyana Dream becomes a reality.
As Ramnaresh Sarwan's bright new mall opens soon in Providence next to the Providence stadium, Guyana is on the cusp of something exciting and incredible and futuristic. And much of the credit goes to a government that understands how to interact, and how to build attractive relationships with ordinary citizens, across all sectors.