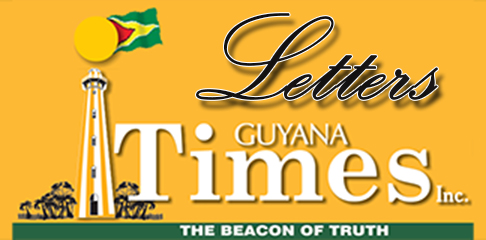 Dear Editor,
The COVID-19 pandemic has caused severe restrictions to be placed on airline travel as well as group collections. Heads of State and various Ministers who would have flown planes to the numerous conferences and meetings are now doing virtually all of it.
At the heart of this is that our President and his cabinet have released a lot of time to physically address our problems locally. It is a pleasure to see Ministers daily throughout the country, sometimes in one day at warp speed at extremes, for one minute at Crabwood Creek and the next at Lethem, resolving a host of issues on the spot.
The President and his Ministers receive a direct and grassroots assessment of the work, or lack of it, by designated Government agencies and personnel. Clogged drains, silty canals, inactive pump stations, water woe, electricity shortfall, erroneous engineers, petty crime, drug abuse, larch, dilapidated community centers, poor health care service, unpaid pension payments, unsupervised house lot applications, and of much importance are community issues that have long been neglected or short shifted by Government officials brought to light.
The President and his Ministers are actually fixing most of these problems on the spot, or setting up systems to find an effective solution for those problems that would need some time to resolve.
This is actually a situation where the Government is working for your tax dollars, and it may be upside down by the COVID-19 pandemic.
Correctly,
Reggie Bhagwandin
Read More Interesting Content