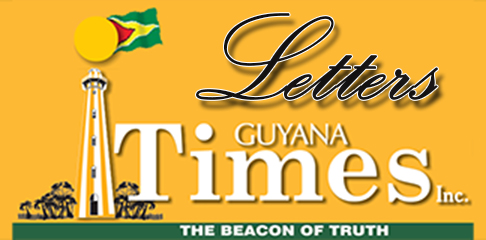 Home
Letters
You don't have to have money to show love at "Christmas"
Dear Editor,
I bring you the greetings of peace, hope and goodwill on this Christmas occasion (COVID-19).
Christmas fills a deep desire in the human spirit: a desire for unity, harmony, peace, love and unity. Humans are designed for fellowship and friendship. Christmas brings us back to those true values; to the true meaning of life. It clears up the clutter and noise of our daily lives and focuses our attention on the things that really matter: A very relationship with our Creator; bonding with our families and friends; care for the less fortunate; and cherish the weak and vulnerable.
It is so easy, in the fall and thrust of life, to become absorbed in ourselves and in our own activities. Sometimes family and friends are sacrificed at the altar of our quest for progress. Sometimes we forget the kindness, acts of graciousness, and compassion that should really characterize our lives. Christmas reminds us of all this, and gives us the opportunity, once again, to reintroduce the things of lasting value.
Sometimes we get nostalgic and talk about old-time Christmas, but today I want to tell you about my vision of Christmas in Guyana in the future. Guyanese, we can build, and the reality of Christmas we can create with God's help.
I have a vision of Christmas where every person exemplifies the ethics of Jesus' love for a neighbor, and there is peace and goodwill towards all. It is a vision of Guyana that rewards cooperation and collaboration over conflict and conflict. My vision is one where concern for the poor and vulnerable is embedded in every child, and becomes embedded in our culture; a vision that will see us all embrace the concept that we are one people, not a nation of political tribes. I have a vision of Christmas that not only holds us in good spirits, as one song celebrates, but which sees all our men love, cherish and protect their spouses and children, not destroy them .
I have a vision of peaceful communities, where people look out for each other's interests and actively participate in spreading the spirit of Christmas peace; a vision in which our economic prosperity would be shared equitably, providing our children with a solid foundation and an inspiring hope in our youth that they can fulfill all their dreams here in this beloved country.
Faith drives fear out. The message of Christmas is that God wants the best for us, and He doesn't want us to fear anything. God wants to prosper us and give us a good future, but we must believe that we can, with faith, hope and love, show the true purpose of the season.
At this time, let us especially remember those in hospital and those who are ill at home. Let us remember those who have lost loved ones during the year, as well as those who are lonely and depressed. Let us reach out and touch someone.
Make someone's Christmas memorable this year; you don't have to have money to show love. Your words of encouragement and uplift, your smile, your generosity of spirit, can warm hearts. Head over to a close-in session and lend a helping hand. Reach out to a child. Call some family member you may not have been in contact with for some time. Mend fences. Call someone you may be alienated from. Pass on the love that Jesus has given you. Spread the joy of Christmas. In fact, it is the most wonderful time of the year. Let others experience that in your presence this Christmas season.
Today, I salute all those who sacrifice to be with their own families to care for and protect others, especially those in the vital services.
Merry Christmas to our elders, who has given us so much. We honor you this Christmas. We thank you for your dedicated service and everything you have invested in our lives. This is also the season for thanksgiving. We thank God for the gift of His Son Jesus Christ, and our own gifts are a small reflection of this Supreme Gift.
From me and my family to you and yours: we wish you a merry and meaningful Christmas.
Correctly,
David Adams
873200
Read More Interesting Content