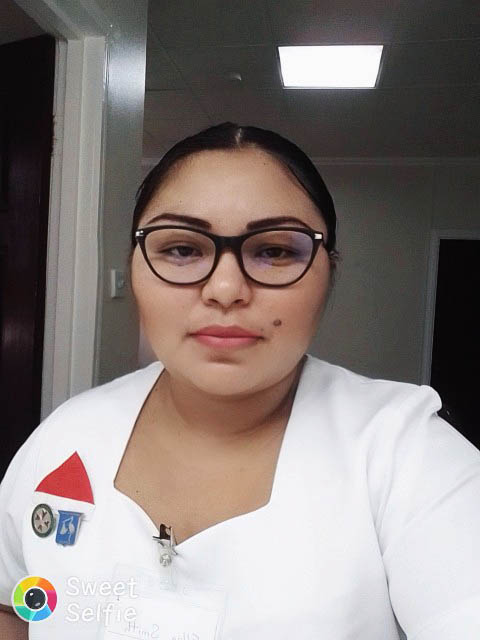 Growing up, Ellen Smith imagined she was a mechanical engineer; she was always fascinated by the wheels of her bike and always wanted to know more. That dream was never fulfilled but she eventually became a midwife, a profession she now believes she is supposed to pursue.
Initially, the young mother of two almost fulfilled her original dream when she received a government scholarship to study mechanical engineering in Cuba. But it was not to be. Days before she was due to travel, her mother became ill and was forced to return to her home village of Aishalton, in Region Nine (Upper Takutu-Upper Essequibo) and eventually lost the flight to Cuba.
"I got my suitcase and everything packed and you know the person in charge said he hoped I would come back in time for the flight that was a week away, but I was knew it wasn't going to happen because of how many days it takes to reach Aishalton by road. I couldn't find out my mum was sick, "Smith told Stabroek Weekend in an interview.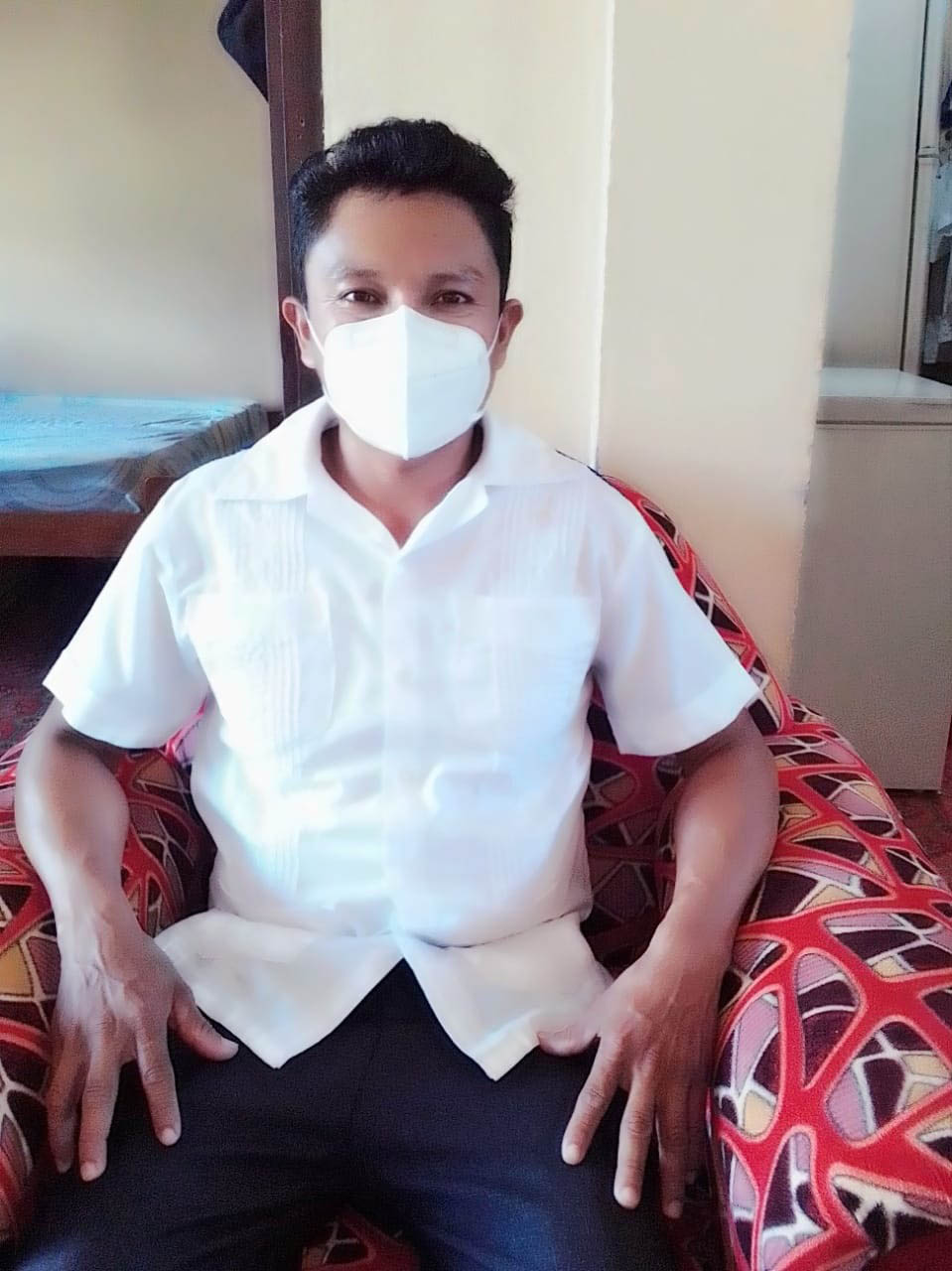 She returned to the city months later to pick up her property and was offered the opportunity to study to become an assistant nurse.
"I didn't really think about nursing but that was it or teaching and I didn't want to become a teacher, so it was nursing. Then I went on to do midwifery and it wasn't easy because by then I had my daughter but you know I'm still doing it and today I'm proud of myself, "he added.
Today, Smith has many reasons to be proud as she is part of a power duo working at Lethem Hospital. While working in the hospital's maternity ward, her husband, Paul Alfred, is a patient care assistant and is currently attached to the hospital operating theater.
The story behind Alfred becoming a patient care assistant shows the diligent character of Smith, who supported her husband as he pursued his studies at Georgetown for six months even as she struggled to care for her six-month-old son on the at the age of three – an old girl. He did all this while working only nights as a hospital midwife. While she felt like giving up some days, she kept pressing. She saw her struggle to get her husband to complete his studies successfully even starting an icons business to supplement her income and today it is a business she is still involved with.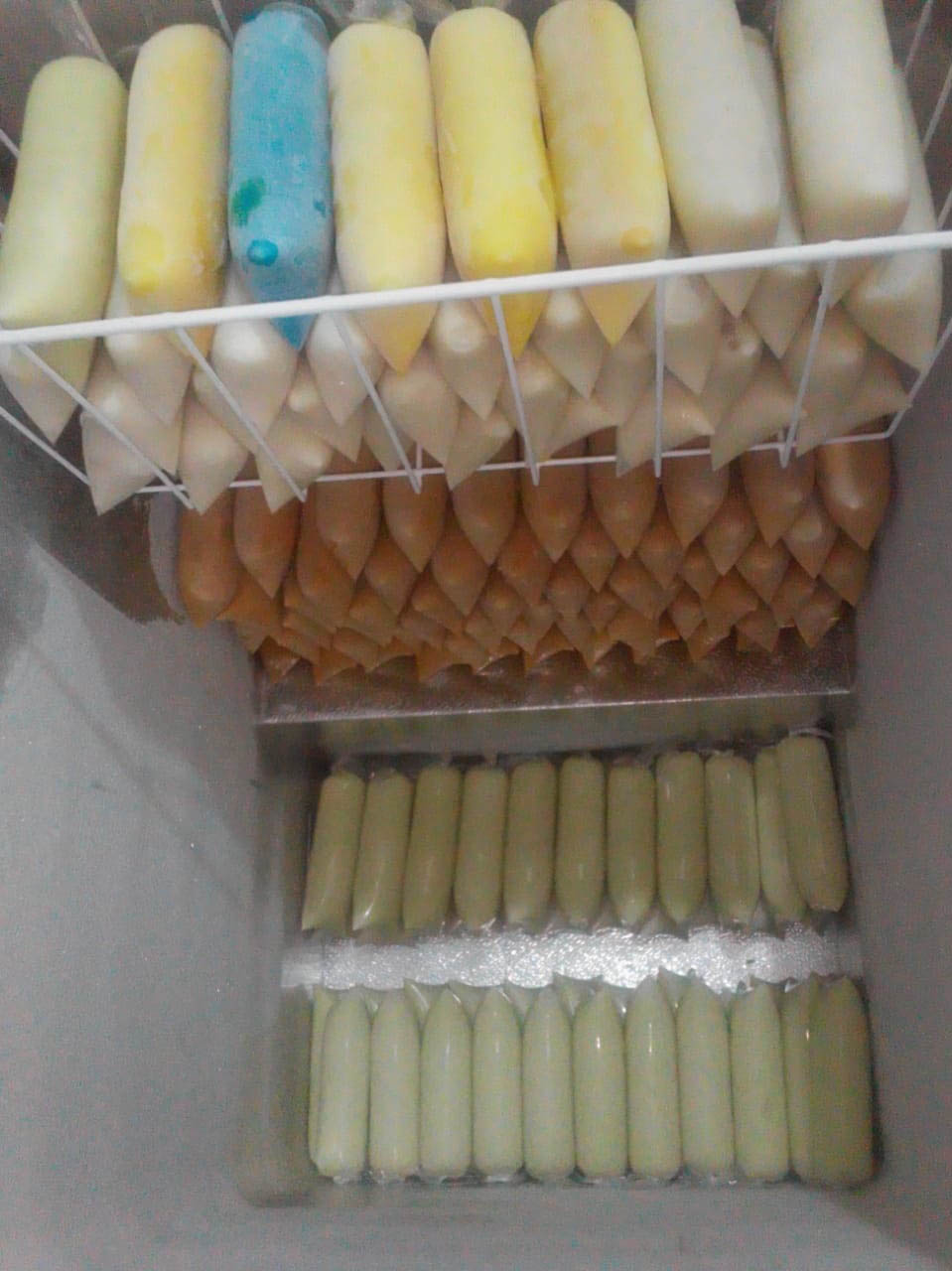 Ultimately in 2018 her husband was the best graduating student in his batch and recently while cleaning he came across the trophy he was awarded.
"When I looked at that trophy, tears had just rolled my wrists because I remembered in those days how I used to take my son to work and people accuse me of not taking good care of it. It wasn't easy…, "he told this newspaper by phone recently.
From porter to patient care
Smith recalled when she met her husband that he was a porter at the hospital but always expressed the desire to be more. Her husband has scoliosis (spasms on both sides of the spine most commonly diagnosed during adolescence) and complained of the back pain he suffered from his job.
She encouraged him to upgrade so that he would not have to do much lifting work and told her that if he got the chance he would, as he never got a chance to write CXC. It was while she was completing her midwifery training in Berbice that they learned about the six-month training at Georgetown Public Hospital. He had to find his own accommodation and meals and was paid only $ 15,000. He encouraged him to seize the opportunity even though he was hesitant and did not want to leave his infant son at the time.
"I told him I did it alone when my daughter was about six / seven months old and I told him it would work, I could make the sacrifice. I told him not to worry about me, whatever I have, I'll support you, "said Smith.
He applied and was successful and was able to access free transport out of the region and start the training.
"Some days it used to be so hard and I would just shatter. I used to feel so weak that I couldn't do it anymore. Sometimes I would just try for the kids to eat and I wouldn't eat anything, I'd just drink a little water. And when he called, I would try to encourage him, you know, I would tell him I was in Linden for two years and then New Amsterdam for two years and I didn't have anyone to support me like I do n support it, "Smith shared honestly.
He continued to encourage him even though there were times when he wanted to quit. At about this time, says Smith, he learned through his sister making icons and selling to supplement her income.
"I watched, I learned and I started," she said admitting she was initially ashamed to sell icons but remembered that her mother used to tell her, "If you get proud, you will be nowhere. To succeed in life you sacrifice yourself and your time ". She remembered how she laughed about the last part of the statement when she was younger, but later understood its meaning.
And while she was doing it all, she struggled to care for her little son. She explained her condition to her supervisor, who gave her the option of working only the night shift as she could not have afforded a childminder. She lived in the hospital home and took her son to work in his stroller and left him asleep in the nursing room while she was addressing patients.
It was a struggle and there were times when she was accused of not caring for her son and people even contacted her husband in Georgetown to give him that complaint and this sometimes caused problems.
"I used to cry because they accused me of not caring for my son … it was difficult and nobody knew what I was going through …," he said.
Three months into her husband's training she suggested sending their son to his mother and that was a difficult decision to make.
"I remember crying because I didn't really know where my son was going… I cried so much that I didn't even want to eat when he left," he recalled.
But in the end, her husband succeeded, the family returned and reunited and to be adjudged to be the best graduate was the icing on the cake.
"I felt good, you know. I cried and I loved it, "he remembered.
Mechanical engineering
Returning to her lost opportunity to study in Cuba, Smith said her mother was diabetic and could not leave the country without knowing she was doing better.
"Growing up we had bikes, we rarely had motorbikes and vehicles in the village and I always liked looking after my bike wheels and so on. And you know I said like that would be money. I just wanted to own a gas station and then be an engineer … I was like this thing …, "he said.
"I left in September and never went back to town until November with all my documents and suitcase and everything was left there …."
In 2010, she joined the nursing program. In retrospect, Smith said she believed it was the best profession for her especially now that she served her region. She is glad that there are times when she is able to communicate with some of her patients in their dialect.
"I know it [the dialect]. I speak it, but not so well but when the patients speak to me in the dialect, I understand and sometimes we would talk back in the dialect or mix the English with the dialect and we would have a good time and they would understand what I am telling them, "she shared.
Smith said she felt proud to be working at the hospital with her husband even as she noted that they were legally married in 2019 only, having completed her training as a patient care assistant. As she sacrificed those six months, Smith said, she never crossed her mind once her alleged husband could have upgraded himself and walked out on her.
"And even if he did, I was already an independent woman, I didn't rely on anyone," he said laughing.
Smith is the fourth child of her parents and the only nurse in the family. She hopes to become a neonatal intensive care nurse in the region or an accident emergency nurse when she recently completes a course in that area.
"Every little bit of time I have, I try to use it…," he says.
She urges young women not to give up their dreams and advises that there are times when sacrifices must be made.
Her icicle business is still up and running and Smith said she is happy about the extra income as her customers remain loyal. There are times when she also sends icons around the community.