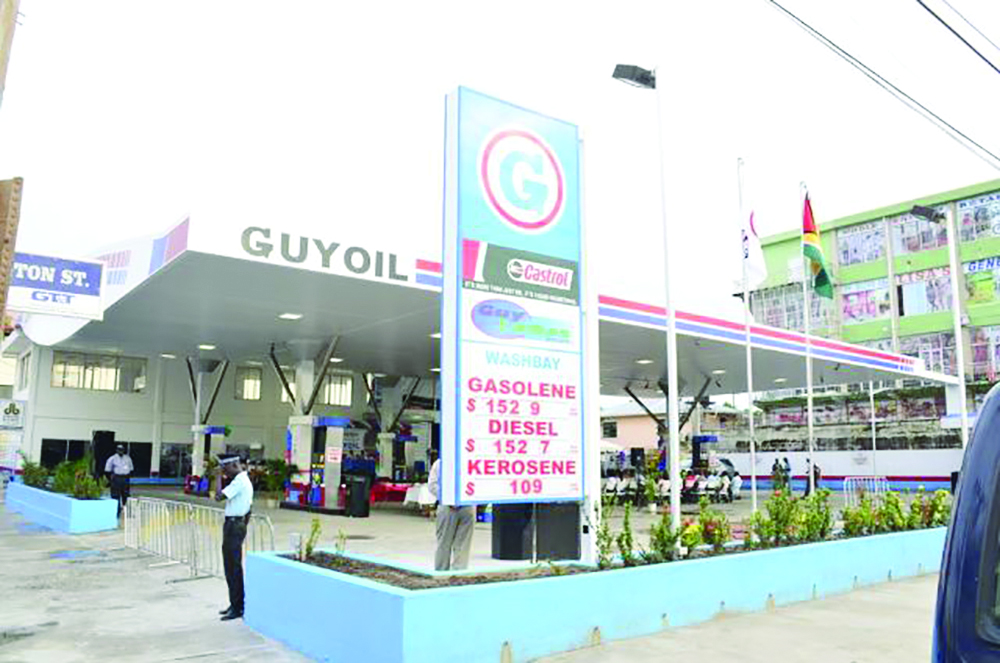 Home
News
300 GuyOil employees on "sit in"
… The union dealt with ignoring a collective bargaining agreement
About 300 Guyana Oil Company (GuyOil) employees went "sit-in" on Wednesday, after negotiations for a pay rise ended abruptly when their union opted to move to industrial action instead of pursuing the agreement's protocols collective bargaining.
The workers are represented by the Union of Clerical and Commercial Workers (CCWU), which has been in discussions with GuyOil about wage increases.
In an interview with Guyana Times on Wednesday, Chief Labor Officer Charles Ogle criticized the Union for its actions, saying it did not adhere to the labor protocols.
According to Ogle, the CCW went against the labor laws the moment it did not inform management that it was going to sit in or strike. He said the Union was aware that it had to inform management first before doing so.
"We had a conciliation meeting and are in a situation right now: the company offers nothing and the Union is asking for something… I wrote the Union for them to come in… they didn't inform me or they didn't inform the management . The union says it's sitting in and management says it's a strike, "said the Chief Labor Officer.
Ogle added that he had informed CCWU President Sherwood Clarke on Monday that he needed to "hold his hands", because the Ministry of Labor had intervened in the matter. Ogle, however, revealed that Clarke was still going ahead with the strike.
"I checked with them and I'm monitoring the situation. I even checked with the parties to see if there have been any moves, if the Union declines their offer or if the company offers something because if the parties do not move, then there is no any way we can solve the problem, "he said.
According to the Chief Labor Officer, the Union is asking for an eight percent increase based on appraisal or five percent overall.
The Union and GuyOil were in talks since July 2020, and the Union agreed to all the fringe benefits. Guyana Times has been informed that the proposal has since been on the table. The Union has since said it was engagement. It is still unclear how long the strike will last.
477384
Read More Interesting Content