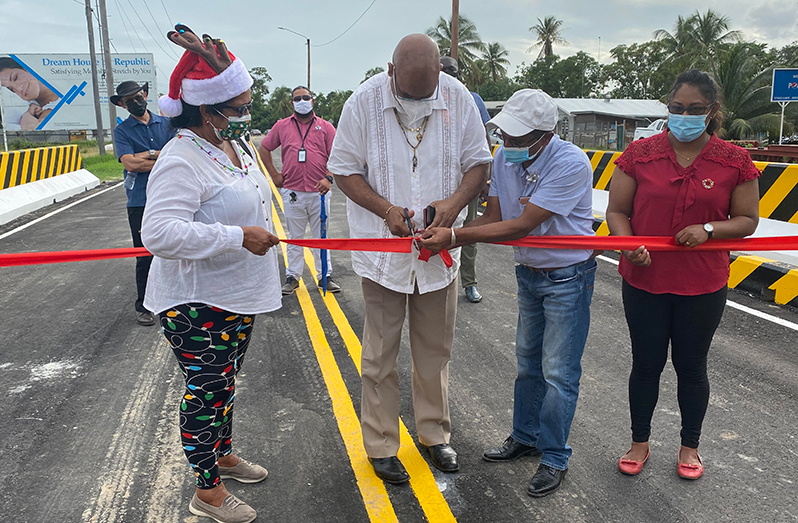 By Indrawattie Natram
MINISTER for Public Infrastructure, Bishop Juan Edghill, last Saturday afternoon, commissioned a state-of-the-art bridge in Riverstown Village, Essequibo Coast.
The modern building built by H Nauth and Sons Civil Engineering has a $ 91M price tag.
During a simple ribbon-cutting ceremony to officially open vehicle traffic, Minister Edghill said the bridge was built from taxpayer money in an effort to bring infrastructure development to the Pomeroon-Supenaam region.
The solid concrete bridge replaced a deteriorating water panel bridge. That bridge is now closed and commuters have started using the newly built bridge.
"The continuation of the project is to ensure that the Cinderella County of Essequibo Coast experiences the kind of modernization and development that is taking place throughout Guyana," said the minister.
He said the solid concrete bridge will be able to accommodate heavy traffic passing through the region.
Regional Chair Vilma De Silva said the project was timely and one that residents have been waiting for a long time. He said the bridge will be of huge benefit to the region as people will now have better access.
Immediately after commissioning, the bridge was used. Residents who gathered to witness the commissioning thanked the minister and the Government of Guyana for the initiative.