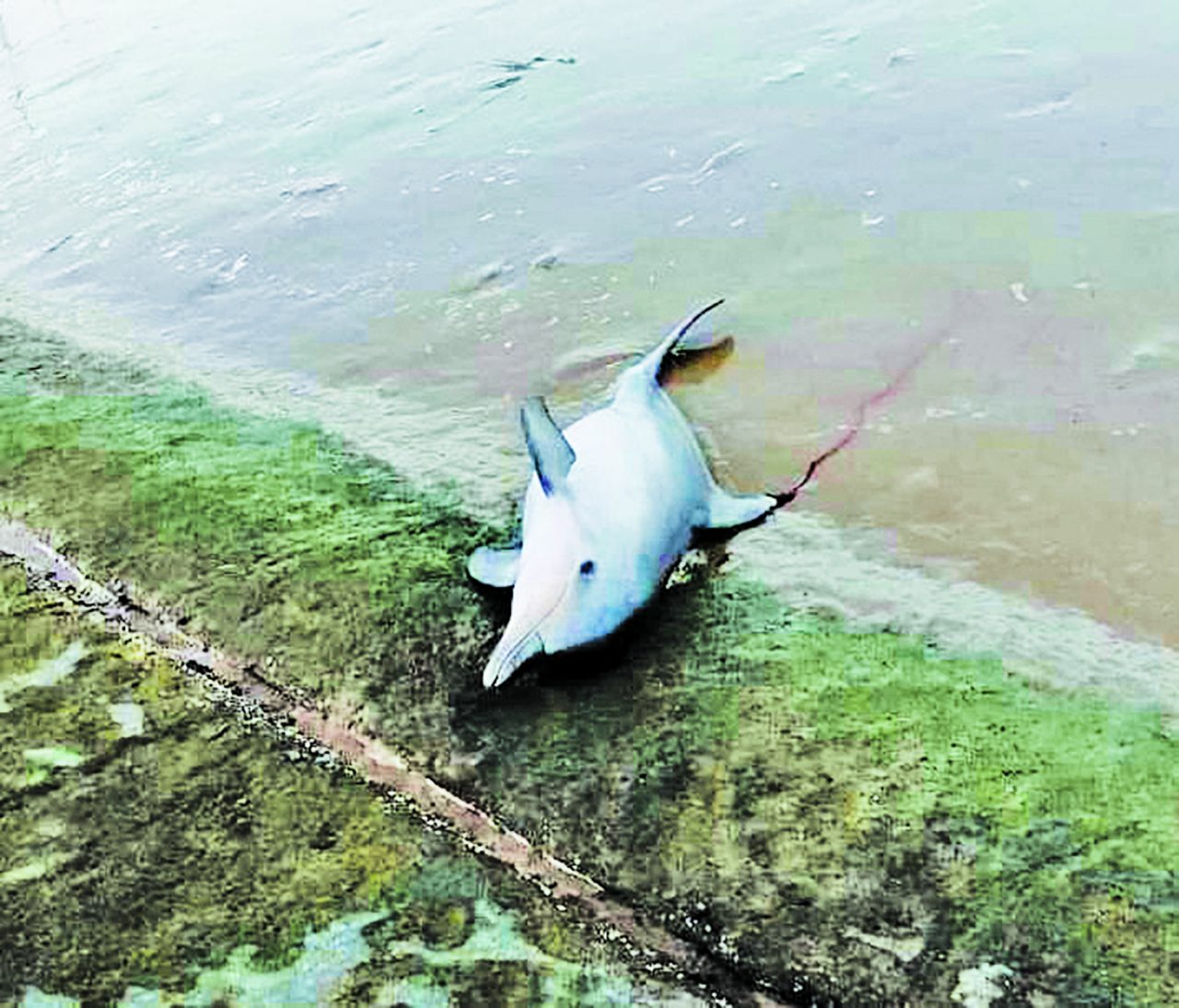 Home
News
A dolphin is washing up on the Essequibo foreshore
Washing dolphins ashore in Guyana is quite unusual, but that was the case on Essequibo Coast, Region Two (Pomeroon-Supenaam) on Sunday.
The animal was spotted by residents and passers-by on the Perth foreshore, Essequibo Coast. Blood was visible on the mammal along with marks along the mouth, indicating it was caught in a fishing net. The creature measured several feet in length.
The last report of a strange aquatic animal washing up on Guyana's shores dates back to 2018, when a dead young male sperm whale washed up along the Essequibo Islands region.
In December 2014, a 30-ton whale was found dead on the Georgetown foreshore after being spotted two days before off Mahaicony. According to reports, the whale had been caught in a fisherman's net out in the Atlantic and the man pulled him closer to shore to get help releasing the animal.
However, the huge sea creature fought and to prevent his ship from crashing, the fisherman had to break the seine and let the marine mammal go. The relevant authorities were notified and the following day, a search was launched, but the animal was not found until the next morning when it washed up in Kitty's barrage.
Read More Interesting Content