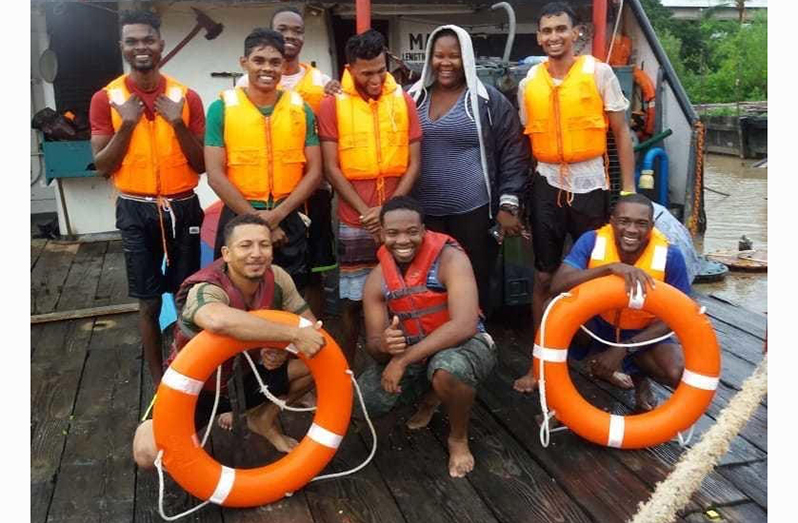 BERBICE resident Simone Fortune, who allegedly collected more than $ 2.7M for a fake oil and gas training course, appeared on Wednesday in New Amsterdam Magistrates' Court on 17 counts of fraud. Fortune of CaneField, East Canje, Berbice denied all intent to commit fraud charges read to her by Magistrate Renita Singh. She was subsequently released on $ 680, 000 bail total. The charges alleged she received money from seventeen men between December 2019 and March 2020 as payment for a training course and the subsequent issuing of a sailor's certificate. According to reports, the woman collected a total of over $ 2.7M from the complainants as payment for a one-week training course with the understanding that a certificate will be issued after six weeks.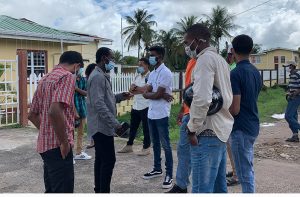 However, after the six-week period has elapsed, the accused allegedly requested an extension, alleging that the certificates were from Panama and that there was some delay. Believing the explanation, several of the complainants then paid and enrolled on a rigging course. After some time, the woman issued certificates that were different from the sample she had shown the men before they started the course. After protests, he withdrew the certificates and promised to issue similar ones to those shown to the complainants. In a bail application, Attorney-at-Law, Ryan Crawford, stated that his client had been in the industry for over five years and was recognized by a certified organization.
Furthermore, he noted that the issue is not his client's fault as he does not issue the certificates; they come from an accredited company in Panama. He submitted that his client had asked for the certificates that could arrive before the matter went to trial. Magistrate Singh asked Fortune to present her passport and report to police every Friday. He gave the accused $ 40,000 bail on each charge, and adjourned the matter to Jan. 26. Meanwhile, while speaking to this court announcement, the complainants said they had contacted the company that issued the certificate and were told it was false and invalid. "I signed up for the Certification Training and Watchkeeping Standards (STCW) course in February last year, and then after the rigging course, I pay $ 260,000 and the next couple weeks are a year over and up in this I cannot get a certificate.
The one she shows us when we start with pictures is the one I want, because that's the recognized sailor's certificate, but that's not the one she gives us, "says Simon Sukra. The man explained that it had been very difficult to come into contact with the woman. "Since then she's not answering her phone and she's even moving where she was and we realize she's moving funny and reporting it to the police. She promises to give us money back if she can't give us the right certificate, and we want her to cause some of us out of work and get families to feed, "he added. Sukra also said that his father helped him secure the funding to pay for the course, hoping that he would be able to secure a job in the oil and gas sector upon completion.