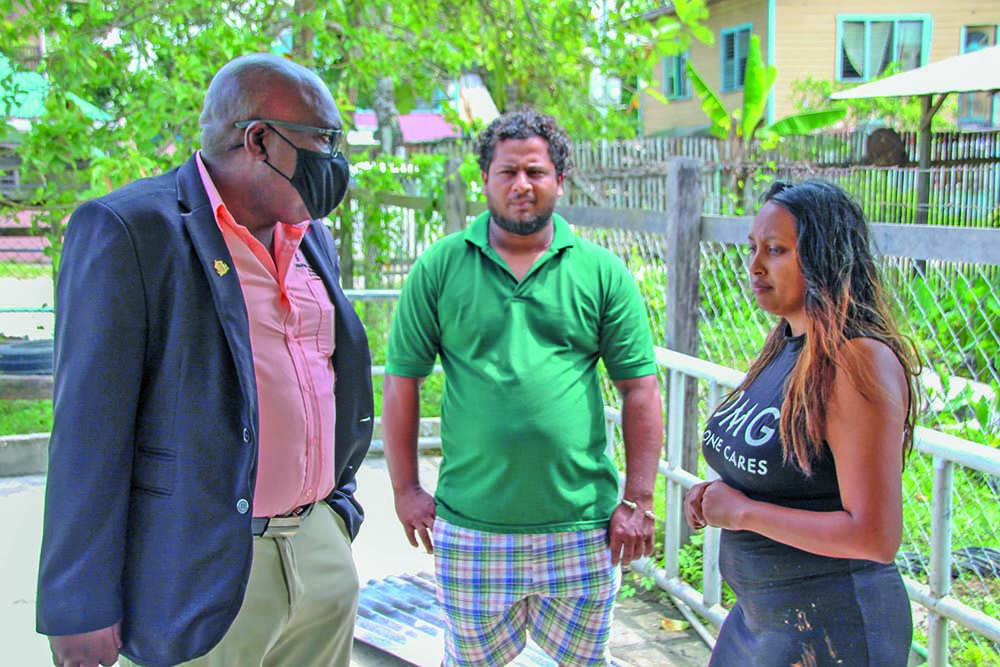 Home
News
A teacher who lost a home to a fire is receiving support from the Ministry of Education
The Chief Education Officer, Dr Marcel Hutson on Friday on behalf of Education Minister Priya Manickchand and Ministry staff, visited Renita Joseph and her family, who lost their home in Good Intent to a fire on Thursday.
Dr Hutson met Joseph and her family at the site of the fire and offered words of comfort about the tremendous loss and committed the Ministry's support during this time.
She presented Joseph with a package containing an HP laptop along with accessories and financial help as her family worked towards rebuilding their lives.
Dr Hutson said that the Ministry of Education is worried about its teachers and will continue to stand by them. He told Joseph, a teacher at Belle West Primary School, that the Ministry could not hear of the tragedy and turned a deaf ear. He said Ministry officials are transformational leaders, and compassion is their hallmark.
Joseph and her husband expressed their gratitude for the gesture, especially as she was a final-year University of Guyana student and having a new laptop now would help her complete her studies. She said the laptop will also help her continue to educate her students while the financial aid will help the family address some of their current needs. Later on Friday as well, the Department of Education in Region Three (Essequibo-West Demerara Islands) handed over several items to Joseph and her family including food items, clothing and footwear.
Read More Interesting Content