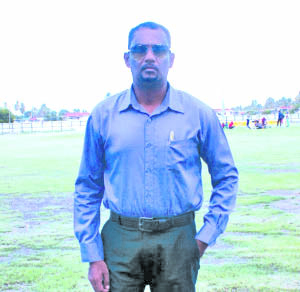 Albion Community Center Cricket Club (ACCCC), in partnership with the Ministry of Health, will host the COVID-19 Vaccination Drive today: Saturday April 10, starting from 8:30 hours at the Albion Community Center (Albion Sports Complex).
ACCCC President Vemen Walter has said that this initiative will be fully supported by the Albion / Port Mourant community, GuySuCo, the business community, and individuals in the Lower Corentyne area. Workers in the Sugar estate would also be specifically targeted.
According to Walter, the thought of the club's sponsor, Dr Leslie Ramsammy, was this exercise. He noted that as well as cricket, the club recognized the importance of community development projects.
"We feel that the community has an integral role to play in human resources, so we are embarking on community projects," he explained.
Since the advent of COVID-19 disease, the ACCCC has issued hampers and face masks.
People aged 40 or over will be vaccinated. The ACCCC Secretary Omarnauth Outar can be contacted at telephone number +592 626-3091 for more information.
Registration forms are currently available at the ACCCC office at the Albion Community Development Center.
Transport would be provided via GuySuCo labor trucks and minibuses volunteered by prominent business men from the Community.