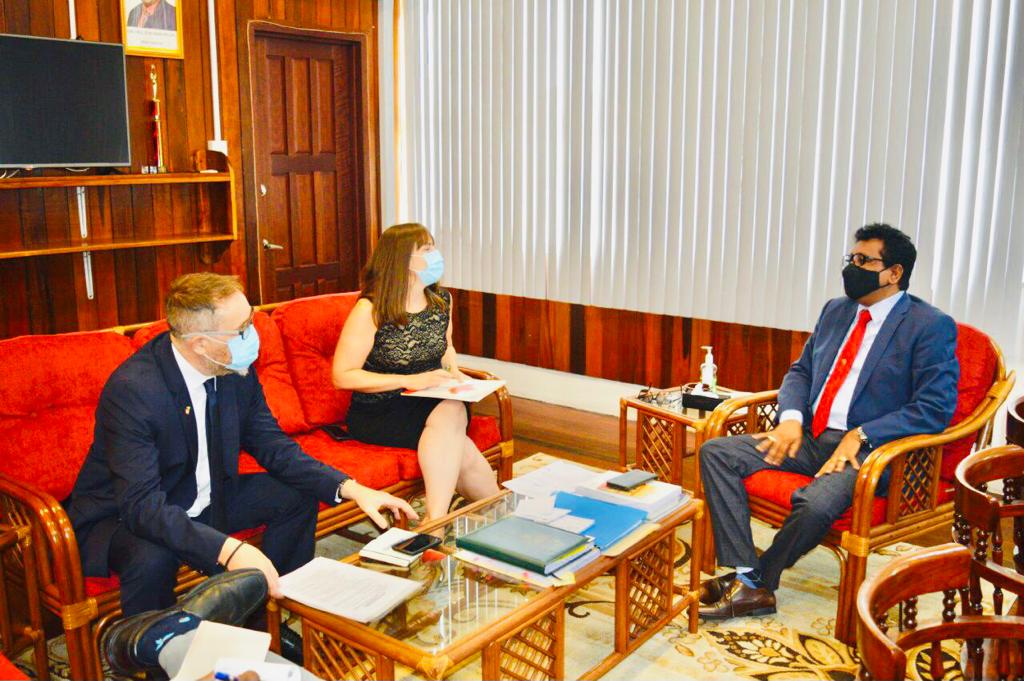 Attorney General Anil Nandlall SC has requested assistance from Canada on electoral reforms, forensic sciences and ballistics among other fields.
A statement from the Attorney General's Chambers said Nandlall made the request today during a meeting with Canada's High Commissioner to Guyana Mark Kevin Berman.
Also present during the meeting were Councilor, Development Cooperation, Janine Cocker and Development Officer, Tariq Williams of the Canadian High Commission and Public Trustee, Prithima Kissoon.
The statement said that under the current programs currently administered by the High Commission in cooperation with various international agencies, the Attorney General has sought technical assistance to the Law Reform Commission, the review exercise forthcoming law to update and consolidate the Guyana Laws on 31 December 2020, issue updated country law reports (2007-2020), electoral reforms, forensic sciences, ballistics, handwriting expertise, forensic medicine and other fields which will "enhance the legal capacity of the State to enforce Guyana laws and to maintain good governance and public order".
The statement said that the High Commissioner had expressed his commitment to co-operate in the areas identified and in future endeavors and agreed to meet regularly to promote this agenda.