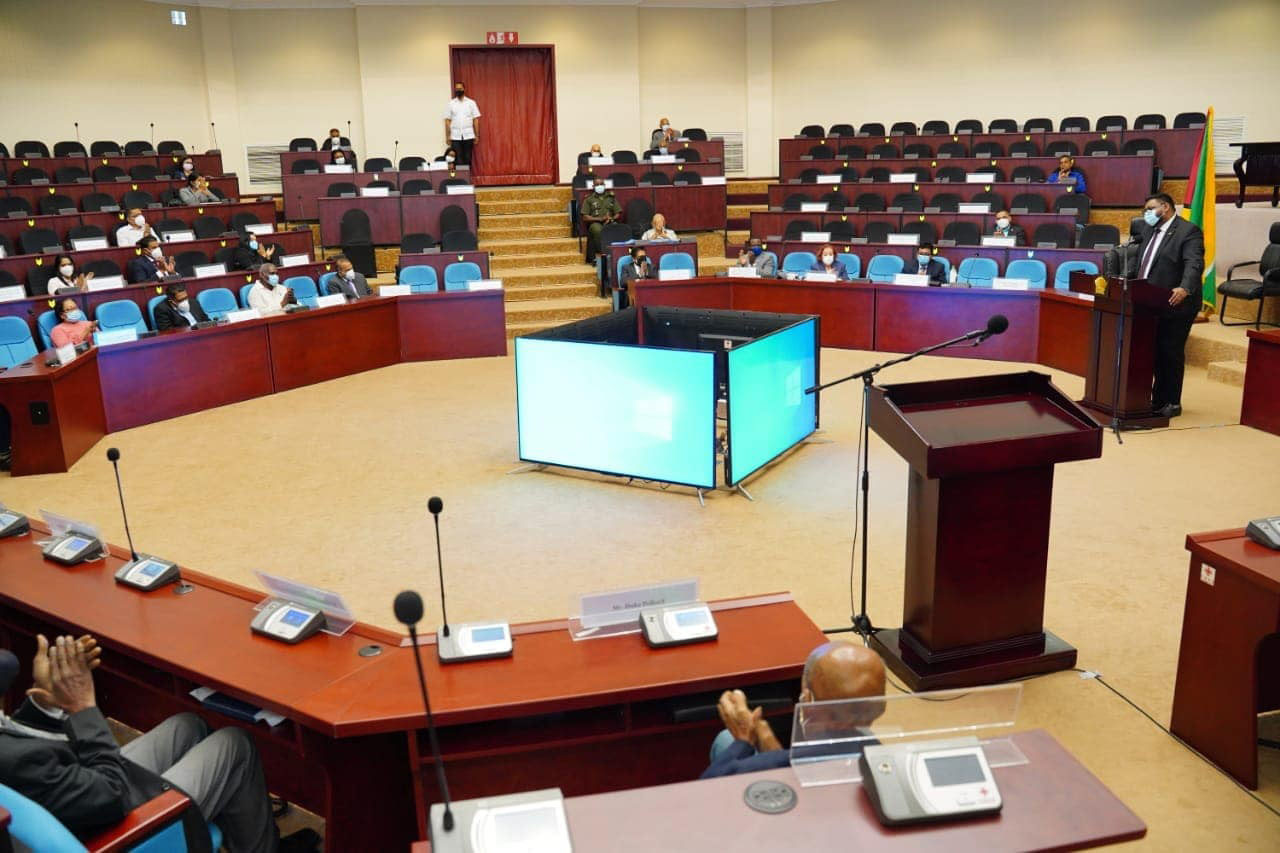 President Irfaan Ali yesterday welcomed the ruling by the International Court of Justice (ICJ) that he had jurisdiction to hear the case of Guyana seeking to validate the arbitrary 1899 decree establishing the border with Venezuela, calling it a victory that shows what which can be achieved by unity.
"… Today's victory is not a small victory. This victory is a testament to what we can achieve as a people when we are united and this should be a healing point for the only country. There is no compromise on our sovereignty. We are together in this and in the same spirit that I think we should be together on the development and future of our country, "said Ali.
He was at the time delivering a speech following the ICJ ruling, seen by members of the Cabinet, Joint Services and Civil Society at the Arthur Chung Conference Center, in Liliendaal.