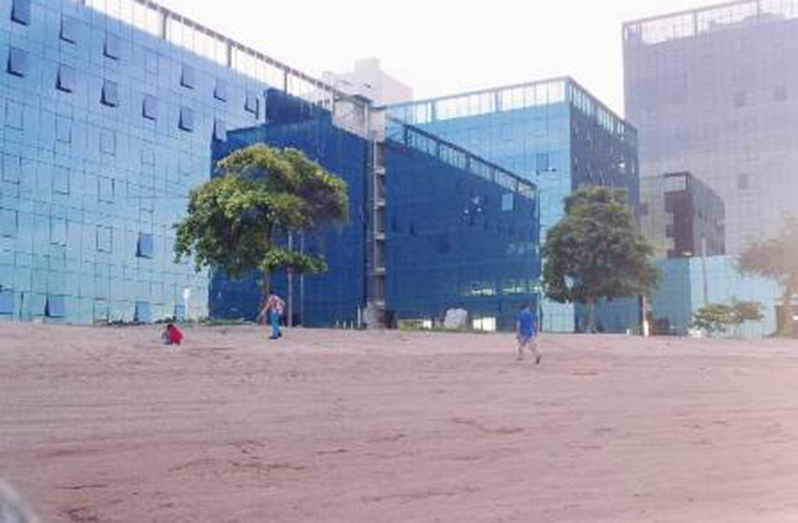 – as it continues major clean-up operations offshore
SEAWALLS and Beyond, a local group of about 12 individuals responsible for extraordinary changes along the Kingston Seafront, will soon embark on a project to formalize the group into one that fits the legal framework of organizations in Guyana. "And we are likely to go in the direction of being registered under the Friendly Societies as a charity engaged in environmental activities," Group Co-ordinator Dwayne Hackett told the Guyana Chronicle on Friday. In the months since its inception in July 2020, the group has been making a significant impact as far as cleaning and beautifying the barrage area is concerned. "Personally, I am very surprised by what we have been able to achieve and the kind of impact we have made. Who would have thought that just a small effort to help someone clean up would grow into something of national and international reach? "Hackett expressed.
Seawalls and Beyond has moved from being just a cleaning crew to a group of advocates pushing for changes and improvements to existing systems.
"We like to use our social media platform to advocate and educate and have been doing a lot of research in environmental care along the coast. We found that a lot goes back to the issue of beauty and waste management, "Hackett shared.
Ocean litter has been found to be the biggest problem the group is working with and trying to highlight. "In our country, we have a serious problem with waste management … where people get rid of their junk in waterways." To date, he said that the group has gained the attention of several influential people who have reached out to them and expressed their desire to be a partner in caring for environmental, social and corporate responsibilities. Hackett noted that the group is in the process of documenting all its work and putting it into a format required by policy makers and environmental experts. "We're just a citizen's group doing more than we say, but we understand the importance of advocacy. Tomorrow (January 30), we will have another activity on Kingston Beach. "In the meantime, the whole enterprise began when only one homeless man, Carl Melville, decided to start cleaning the barrage on his own one day. A few days later, Hackett noticed his efforts and joined him to clean up. More people started joining the effort and soon the group grew to the point where it caught the attention of other people and businesses, even First Lady Arya Ali who has provided support for the group's work. The volunteers are supported by dozens of other Guyanese who turn out mostly on the weekends to lend a hand toward cleaning up the area. All employees volunteer their time, energy and resources because they particularly like the breakwater space and visit regularly for recreation and exercise. They feel strongly about the need for the area to not only be cleaned, but restored to its rare condition.