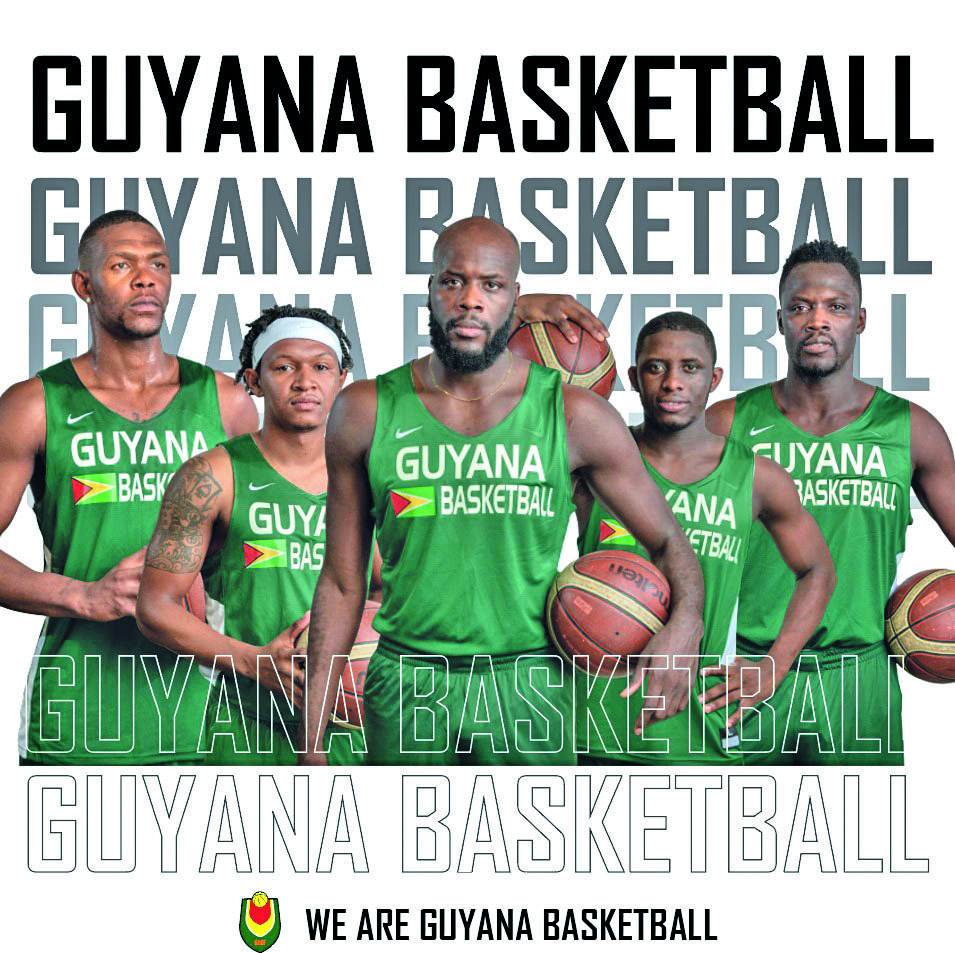 Home
Sports
Delroy James, a different level of leadership
– "If we stay focused and work hard, we can win", says James
By Timothy Jaikarran
Delroy James is by no means an ordinary basketball player. his wealth of experience gained from his professional basketball career would be a definite boost for the national side. So he was selected to serve as Co-Captain of the squad that would participate in the FIBA ​​2023 Former American Qualifiers Basketball World Cup in San Salvador, El Salvador.
As one of Guyana's most successful basketball players, James offers the team an exciting mix of experience and knowledge. He has played all over the world, and to make things even more appealing, the 6-foot, 8-inch power forward won the FIBA ​​Basketball Champions League (BCL) and the FIBA ​​Intercontinental Cup with Athlitikí Énosis Konstantinoupóleos (Athletic) Constantine Union) – AEK (BC) Basketball Club located in Athens, Greece.
What more can be said about the team's chances of success? But, a big appreciation to the selectors for choosing the right man for the job.
In an exclusive interview with this publication, James was asked a series of questions about the squad's readiness and how confident they are moving forward.
What does it feel like to be elected co-captain, and what do you think of the squad?
It feels good to be elected co-captain. Seeing that they were looking to me for leadership, along with Stanton Rose Jr., to rally the men and rally the troops, it should be good. I appreciate the honor of representing my country and being a co-captain.
In terms of the squad selected, I think it's a very difficult pool in which we are selected. We have to get locked in, concentrate, do what the coach tells us to do, get to work hard, and fight. They're really good teams, the Hispanic teams like you running Jamaica are going to be tough, only the whole side is going to be difficult, but if we come there n focus, we can win.
What chance does the side have in competing against the other nations?
I think our chances are competing well against other nations. It's just basketball – one ball and two hoops. We had to go there and fight and play hard. We practiced hard, so we have to translate that into the game, and we'll all be fine.
With the addition of experienced players in the squad, what do you bring to the table?
I think my brother, myself and Anthony Moe bring a lot of experience of playing around the world. See different types of basketball, show the guys a different level of things, they can do on the court and just bring out the best in each other.
We can all look out for each other to listen and uplift our team, which is what we will need in the face of tough competition.
What do you expect from the team as they prepare to compete, and what do you want to tell Guyanese fans?
As we prepare and compete, I want everyone to stay focused, stay locked, work hard, exercise hard, take care of their body. They should follow COVID protocols, stay healthy, and be prepared for war when we get there.
For Guyana fans: Thank you, and please continue to support us and believe in us as we try our best to represent the country.
In terms of preparing where are you guys now, and what else has to be done?
In terms of preparation, we build and come together. As a team, you can never be too perfect. We can only improve on a day to day basis if we exercise enough and work hard, I think that will help us in everything we do.
Those on the national squad's support board are JHI Associates; Ministry of Culture, Youth and Sport; E-Networks; Nigel Hinds; Hand in hand; Atlantic Mining Supplies; American Airlines; Rima's Guest House, and Sleepin International.
Guyana Game Schedule:
• Game 1: Thursday, April 15 – 21:00 GYT – Guyana vs Nicaragua
• Game 2: Friday, April 16 – 18:00 GYT – Jamaica vs Guyana
• Game 3: Saturday, April 17 – 21:00 GYT – Guyana vs. El Salvador
• Game 4: Sunday, April 18 – 18:00 GYT – Costa Rica vs Guyana
All Guyana games will be broadcast through E1 Networks E1 Channel.
Read More Interesting Content