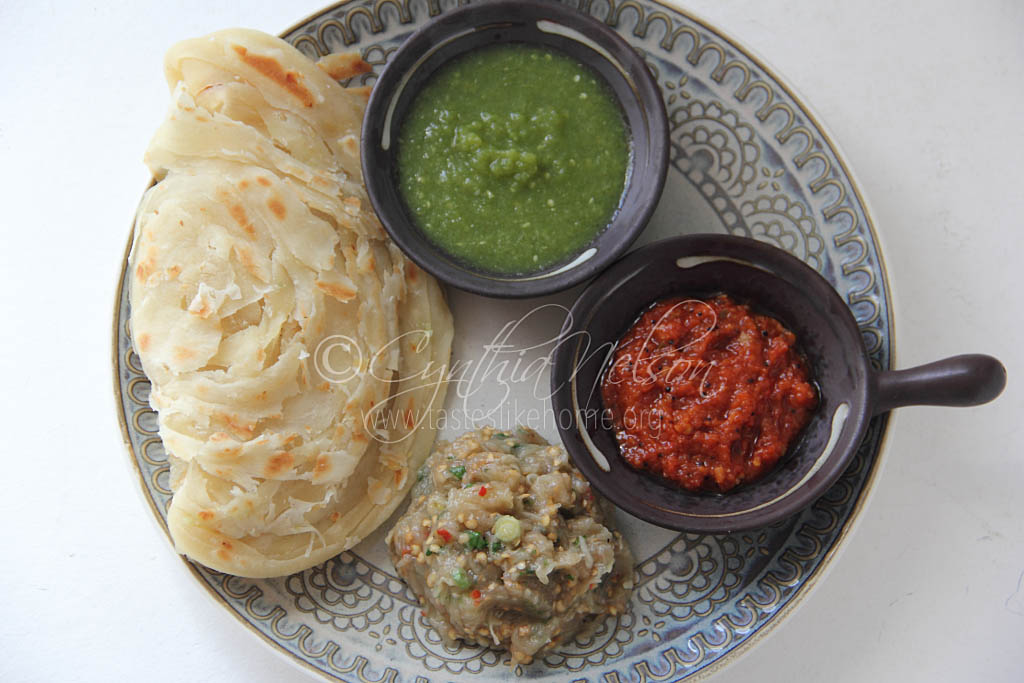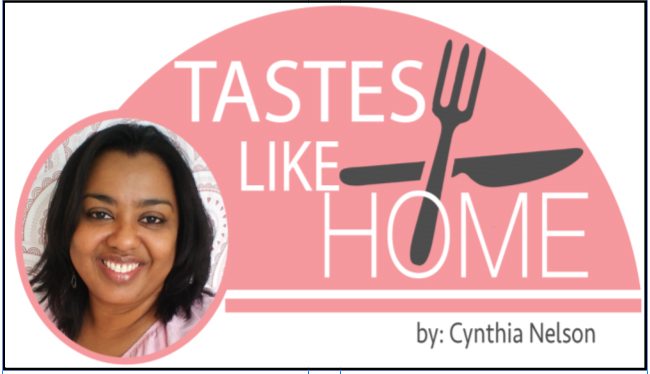 Curries of any kind, dhal vegetables, fries (sauces), and koka (s) are the many things we eat with roti. What other weird or wonderful things have you eaten with roti? For the purpose of this column, I am referring to plain Guyanese paratha / oil / roti. The wonderfully leafy soft roti that fall into a hairy pile when hot clapping off the tawah. That roti.
During the week in a group chat on Facebook, one of the members asked: "Shall we count the ways we abuse roti? For me, with cheese and scrambled eggs. "Abuse? Not at all. It's more like the many ways to eat and enjoy roti! From there, everyone was encouraged to share things we eat with roti.
The main things mentioned were peanut butter, butter, Marmite, cheese, Achar, jam, red sauce, scrambled eggs, even hotdog sausages. Hey, but let's not forget sardines. Hot paratha and sardines are a pretty homely and satisfying meal. Oh, and someone said Pepperpot. Come on now, don't shake your head in rebellion. I say, don't beat any of it until you try it. Seriously. In most of these cases, it's a matter of eating a day-old roti or eating a roti made earlier in the day and we're now hunting around much later for something to snack on – roti with…
Most of these combos happen because we do fine as we go along, looking for things quickly and easily. Butter, peanut butter, Marmite are all spreads we usually have on hand. As the conversation thread progressed some of us began to refine the ways in which these accompaniments should be prepared with the roti. For example, the peanut butter should be on the roti while holding very warm so that it (the peanut butter) starts to melt. Someone else mentioned mixing butter with Marmite before spreading it on the roti. I suggested grating the cheese and spreading it loose over the hot, reheated roti so that the cheese softens and melts when folded to make a wrap before eating.
Seriously, let's count the ways we can eat roti. My favorite way to eat leftover roti is with butter, again, the roti must be warm enough for the butter to melt; plus a big mug of tea – right there is the taste of home.
There are sweet spreads to try with roti too. I've had mine with homemade guava jam. An acquaintance told me about her English grandchildren enjoying roti with jam too. Hey, you know what would be good with roti too? Nutella spread or similar chocolate. Heat it a little to make it melt and easy to disperse. Have you ever tried roti with condensed milk? Give it a try!
Speaking of condensed milk and roti, here's what a friend sent me several years ago praising the delight of milk and roti. This is exactly how she puts it.
"Roti and milk are a huge production. You'll need the following ingredients – striped roti (old roti), two cups of whole or evaporated milk, sugar, a good sprinkle of ground cinnamon and nutmeg, and a few sticks of cloves , a bit of vanilla essence. and cardamon are also options. Add all the ingredients in a pot and bring to the boil then turn down the heat and let it simmer. I would suggest a cooking time of 20-30 minutes, or until most of the milk is absorbed. Check for flavor. Serve generously into a nice big bowl and you have yourself lovely roti and milk. Perfect for window eating and reminiscing. "
Now tell me, after reading that, how can you not be moved to get some roti and milk? I like the last part perfectly – perfect for window eating and reminiscing. Or he might be creating new memories.
A dish I learned years ago from a Sri Lankan friend of mine, is one of their favorite well-known street foods, Kottu. Kottu fried roti with vegetables, shredded meats, and or eggs. Makes for a hearty meal. If you ever have leftovers curry and roti, you should try making Kottu, add thinly sliced ​​vegetables like cabbage and carrots.
This is how I make my Kottu Egg. I sauté chopped onions, garlic, tomatoes (if available), hot peppers then add beaten eggs along with shredded roti, mix everything together, you want the eggs cover the roti and get pieces all over. Add salt to taste. Add a couple of tablespoons of water to steam the roti and heat by cooking it covered low for about 5 minutes until all the liquid has dried. Finely chopped cilantro (coriander) and scallions / shallots are then thrown into cooking for a couple of minutes. An average of 1 egg per roti. If using vegetables, add them just before adding the roti to the pan.
For Kottu with leftover meat curry, including chicken curry – remove the bones and finely chop the meats and then fry the curry meat with gravy and vegetables before adding the roti and a little water. Gently toss to mix and cook over low heat for 5 minutes or until everything is heated through. Stir in cilantro and scallions for a couple of minutes then remove from heat and serve.
Kottu not only has to be made with eggs or curry meats; in the past, I've used ham and other roast meats, even leftover stews. The key is to have leftover roti.
So tell me, what are some ways you eat leftover roti or what things do you eat with your roti, besides the usual curry, curry, choka, etc?
Cynthia
www.tasteslikehome.org