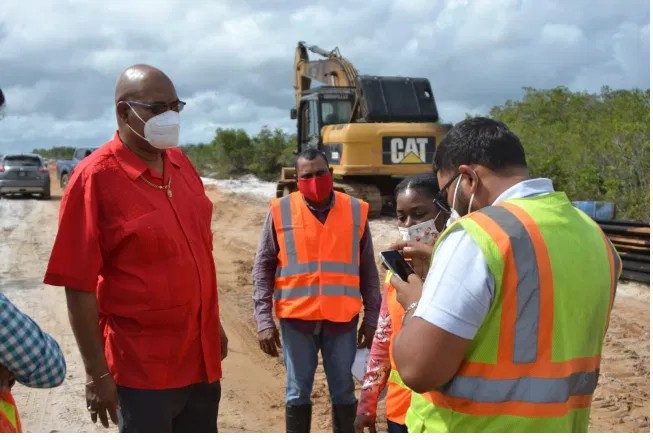 Public Works Minister Juan Edghill is again urging contractors to adhere to inscribed deadlines, saying he is dissatisfied with the pace of work on the hinterland road projects for Region 10, according to the Department of Public Information (DPI) .
The Minister made this statement following a meeting with contractors at the Watooka Guest House on Friday. Noting that 18 days of work had been lost since Dec. 1 when work was due to start in the Region, he said contractors had to perform or risk losing their contracts.
"I have to see evidence of work being done on all projects between now and Tuesday," he said, according to DPI.
A report on that work will be presented to the Minister during the new week.
Edghill also reminded contractors that they must fulfill their obligations so that they could be well placed for future Government contracts.
"If you can't justify why you didn't achieve what you got, you can't expect new works when you haven't finished old works," he said.
The Minister asked Linden Mayor Waneka Arrindell to oversee road upgrades being carried out by the Ministry's Force Account to repair Burnham Drive in the township.
"It's not a private arrangement … It's public work, it's public money and it needs to be scrutinized", he said, according to DPI