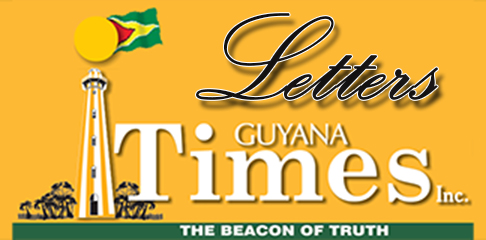 Home
Letters
Excellent work by GCB to improve the standard
Dear Editor,
I am delighted with the move by Guyana Cricket Board (GCB) Vice President Hilbert Foster.
Foster appears to be moving the GCB to the high standard it has set with the Berbice Cricket Board (BCB), where it has motivated businessmen, farmers, and former national and international cricketers in its drive to improve summer game. As soon as Hilbert was elected President of the BCB, he reached out to the diaspora for help.
I, as a former Secretary, responded immediately and contacted a few friends of businessmen for their part. Dr Tulsi Singh, his brother Dr Puran Singh, and businessman Brian Ramphal responded by pledging their support. This was followed by a number of business men not only in Guyana, but abroad as well.
A new pharmacy is now offering to supply medical supplies for first aid kits for the three County Boards – a very good gesture. An educational trust fund is to be established under the name of GCB / Dave Narine Educational Trust Fund.
It is encouraging to see current Test player Shimron Hetmyer giving back to Guyana by sponsoring three cricket tournaments; and Kevin Sinclair and Romario Shepherd, joining the call from former tester Clayton Lambert, have also made a significant financial donation. Jerry Angus, Narsingh Deonarine, the Nagamootoo brothers – Mahendra and Vishal, Troy Halley and Kevin Darlington have all made contributions.
The BCB is grateful to President Irfaan Ali, Sports Minister Charles Ramson, Attorney General Anil Nandlall, Justice Navindra Singh, CWI President Rickey Skerrett, Cricket Ombudsman Kamal Ramkarran, attorney Arud Gossai, and Peter Lewis from Associated Construction.
Foster seems to be the driving force behind the setting up of sub-committees within the Cricket Development Committee aimed at driving the growth of all levels of Guyana Cricket. I sincerely hope that it gets the co-operation of the whole Board. More so, he will hopefully move his ideas to a higher level, to West Indies Cricket, where he was recently elected Vice President. Furthermore, I trust that the regional board would listen carefully to its ideas, and work towards improving the standard and fair play of West Indies cricket.
Correctly,
Oscar Ramjeet
Former Secretary
Berbice Cricket Board
Read More Interesting Content