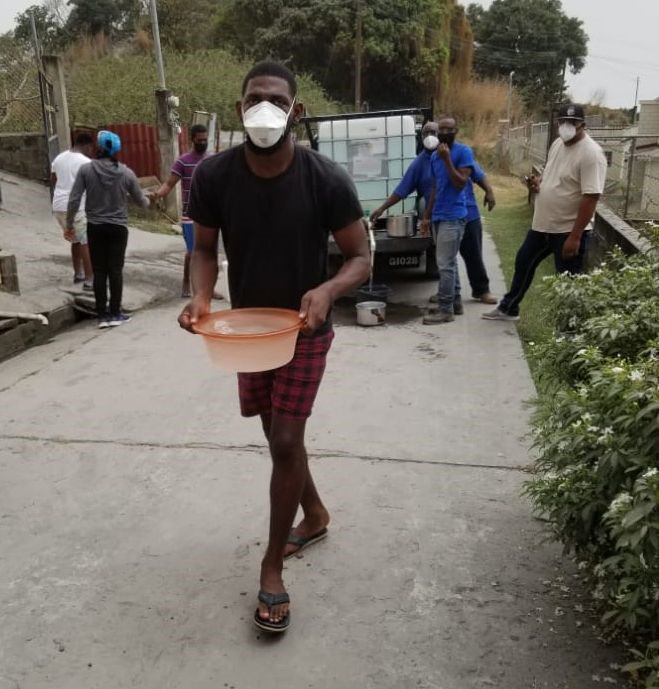 (Guardian of Trinidad) Members of the T&T Defense Force are sailing to St Vincent today on a Galleons Passage ship to carry supplies and assist the explosion-ravaged island – and the ship will also be bringing home T&T nationals based in St Vincent.
This was confirmed by National Security Minister Stuart Young yesterday.
Foreign Minister Amery Browne also received a letter yesterday from St Vincent's Finance Minister and the Grenadines Camren Gonsalves giving a status report of the situation and what they needed following last Friday's explosive eruption of a volcano Soufriere.
Box feathers of ash covering St. Vincent – currently waking up to him – also bogged Barbados, 118 miles east. The volcano has continued to erupt.
Young said, "We will deploy 50 T&T Defense Force officers to St Vincent and the Grenadines tomorrow. This cohort consists of Engineers, Infantry / Provost, Medical and Logistics personnel. They will initially be based in St. Vincent and the Grenadines for two weeks. "
"The Office for Disaster Preparedness and Management (ODPM), and the Ministry of National Security, have been coordinating efforts to collect supplies. These will be sent to St Vincent and the Grenadines on Tuesday and Wednesday. In the first instance, supplies include water, food essentials, toiletries, hygiene materials, simple medical supplies and other requested items, for example, water tanks and buckets. "
Galleons Ticket will carry troops and supplies to SVG today.
Young added: "We will try to return T&T nationals from St Vincent and the Grenadines on Tuesday using the ship and we are currently making such arrangements together with the Ministry of Foreign Affairs and Caricom. All returning nationals will be quarantined and treated in accordance with the Ministry of Health's COVID-19 protocols. "
Persons wishing to donate items to St. Vincent and the Grenadines should contact the ODPM or drop off items at the various collection points identified by ODPM.
"The Government will continue to provide the support and assistance that St Vincent and the Grenadines are and are asking for. Our prayers and thoughts remain with St Vincent and the Grenadines – we reassure our brothers and sisters there, we stand in solidarity with them during their time of challenge. "
Browne said St. Vincent's water catchments are affected by ashes and dust and received an urgent request last Saturday for drinking water.
Trade Minister Paula Gopee-Scoon has been moving bottled water apart from what is being sent over.
Browne said he is in constant communication with the Vincentian Minister of State responsible for Foreign Affairs who shares real-time information about the island's needs.