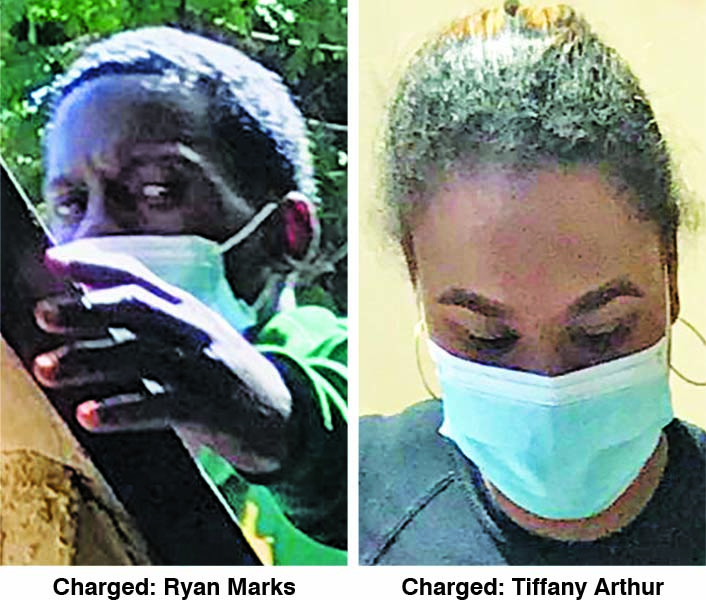 Home
News
Fight over water customer seller in court
A South Sophia resident, Greater Georgetown, was released Wednesday on $ 40,000 bail on a wounding charge.
The man, Ryan Marks, 31, denied the charge and stated that he injured Gailton Adams on March 20 at Industrial Site, Ruimveldt, Georgetown, with intent to mimic, disable, disfigure, or cause grievous bodily harm.
The Police Prosecutor told the court that the defendant and the Virtual Complainant (VC) were water sellers. The Prosecutor said the men, on March 20, were fighting to sell a customer sitting in a passing minibus. According to the Prosecutor, after Marks successfully sold the water to the customer, he walked up to Adams and dealt with several punches to his head and also pelted him with a brick.
After seeking medical attention, Adams reported the incident to Police. According to the Prosecutor, Adams suffered lacerations for his face and a fractured skull. The Police Prosecutor also noted that he may have to seek legal advice on the way forward.
Marks was released on bail by Chief Magistrate Ann McLennan. As a condition of bail, he was instructed to report to Ruimveldt Police Station until the hearing and decision of his case. His next court appearance is May 12.
Also appearing before the Chief Magistrate was Tiffany Arthur.
A 32-year-old Diamond, East Bank Demerara (EBD) resident was accused of using abusive language towards Tiffany Younge in Regent Street, Georgetown. The incident is alleged to have occurred on January 29, 2021. Arthur, a cosmetologist, pleaded not guilty to the charge, and was given $ 5000 bail.
She is due to appear in court next Friday, April 16, 2021. (G1)
Read More Interesting Content