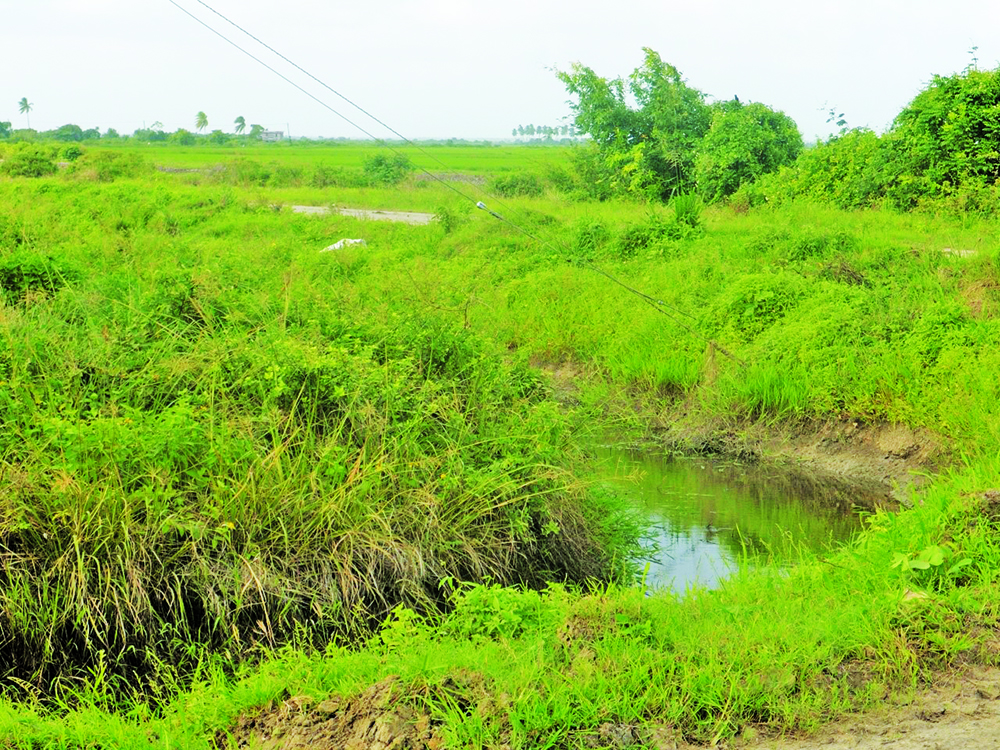 Home
News
Flood waters in Black Bush Polder retreat
Residents of Black Bush Polder can now breathe a sigh of relief as flood waters on their farm and residence lands have retreated. This was evident during a visit to the community on Monday.
Speaking to the media during the visit to the four polymers, Jamal Hussain, Vice Chairman of Region Six (East Berbice-Corentyne), asked for seven machines to be used in the area to clear the canals and ' r the drains.
The flood was caused by water intrusion from the Coconut Savannah into the Johanna and Yakusari plugs. Due to the flooding, crops and livestock in that area were severely damaged.
Vice Chairman Hussain explained that, in order for the water to recede quickly, three small and two large excavators have been located in the area, and two drag lines have also been helping to clear the drainage systems in the area. the affected area.
The current drainage system has the capacity to drain only 2 and a half inches of water within 24 hours, but in recent weeks, more than five inches of rainfall has been recorded.
Following a visit to the area affected by Agriculture Minister Zulfikar Mustapha on December 29, 2020, it was decided to clear the canals at all four Polder. Although the heavy rainfall did not seriously affect Lesbeholden and Mibicuri, the ongoing project caters for all four Polder.
Meanwhile, the Guyana Livestock Development Authority (GLDA) is assessing the losses to livestock as a result of the flood, while the National Agricultural Research and Extension Foundation (NAREI) is meeting with cash crop farmers to find out damage to crops.
The Minister of Agriculture had promised assistance to those affected in the form of fertilizers, chemicals, animal feed, and by providing technical assistance.
Read More Interesting Content