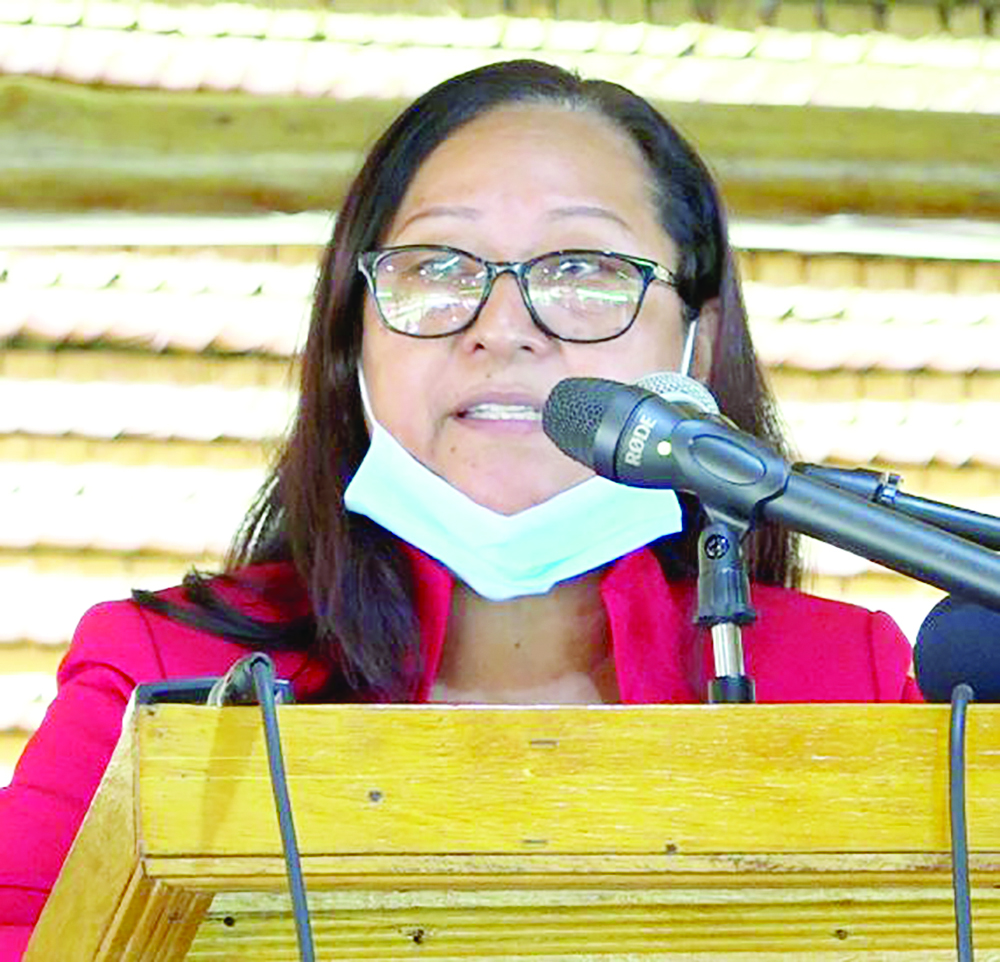 Home
News
Food security will be maintained in indigenous communities – Sukhai
COVID-19
… It acquired over 100 tractors to promote agriculture
Initiatives are under way to strengthen food security in Amerindia villages throughout the COVID-19 pandemic, with new investments in the agriculture sector.
This was shared by Amerindian Affairs Minister Pauline Sukhai on Friday as she outlined some of the upcoming projects for villages, especially those seriously affected by the coronavirus. About 112 tractors have been acquired for distribution in the communities so that residents can maintain their food safety independently. The machines can also be used in other sectors to push economic growth.
"The food security of Amerindia communities will be supported and sustained during the long challenge we face in the pandemic. In doing so, we have invested in acquiring 112 tractors, which will go to Amerindia villages that do not have tractors. These machineries are used in the agriculture, forestry, and transportation sectors; enhance and embrace the development of these sectors in the diverse hinterland and Amerindian communities, "Sukhai told a group of Toshaos.
The Minister noted that after taking office last year, resources are being deployed immediately to North Pakaraimas and other areas, due to shortages. Since then, many regions have benefited from support since then.
Negligence
Last year, Sukhai had voiced that negligence under the previous coalition Administration in hinterland communities posed a threat of starvation, after scarce food resources were replenished and no assistance provided.
After experiencing floods in 2017, the grounds had not fully recovered to provide adequately. The COVID-19 lockdown exacerbated the issue as people cannot cross border communities to access their food needs. He went on to say that, apart from agricultural woes, there was an acute shortage of medical supplies for hospitals and health centers, which exceeded the requirements of COVID-19. As such, the PPP / C Government had made efforts to alleviate the situation.
In the meantime, he urged residents to take the pandemic seriously as it had already claimed the lives of some 175 people in less than a year.
"… We are still fighting COVID and I take this opportunity to encourage the Toshaos and other leaders of the various Amerindian villages, communities and settlements to ensure that we encourage villagers to take COVID-19 seriously. COVID-19 is a real threat and COVID-19 has already taken over 100 of our population. Many have been affected so it is important that we not only encourage but emphasize the need for the Amerindian population to take care of themselves, "he warned. (G12)
Read More Interesting Content