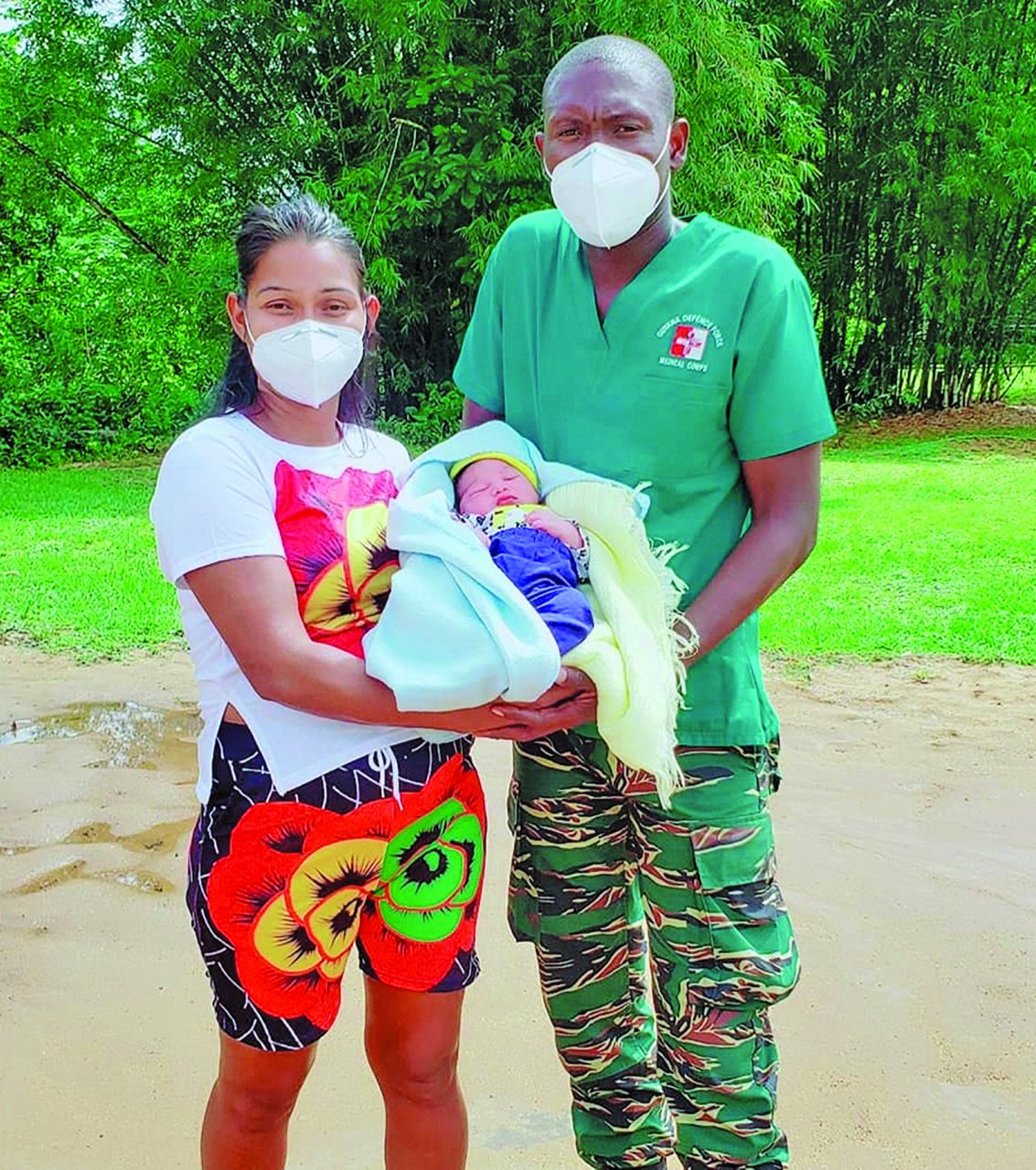 Home
News
GDF Corporal is successfully delivering a baby in Kaikan
This weekend a healthy little boy was delivered in the remote community of Tshau Creek, Kaikan in Region Seven (Cuyuni-Mazaruni) by a corporal attached to the Guyana Defense Force (GDF).
Acting Corporal (CPL) Dominique Gonsalves Sabola of the Medical Corps safely delivered the child on Saturday to 35-year-old Yancelis Diaz.
Police said in a statement, the mother and baby are healthy and doing well. Sabola is a Grade II Medical Assistant who enrolled in the GDF in April 2013.
He successfully completed the Grade III Medical Assistant Course in 2014, and in 2018, the Junior Leaders Course.
In 2019, he completed a Grade II Medical Assistant Course. He is one of the Force's frontline medical personnel serving inside Guyana. After recording a successful delivery, he expressed his gratitude for having the opportunity to serve in the GDF, especially the Medical Corps.
Read More Interesting Content