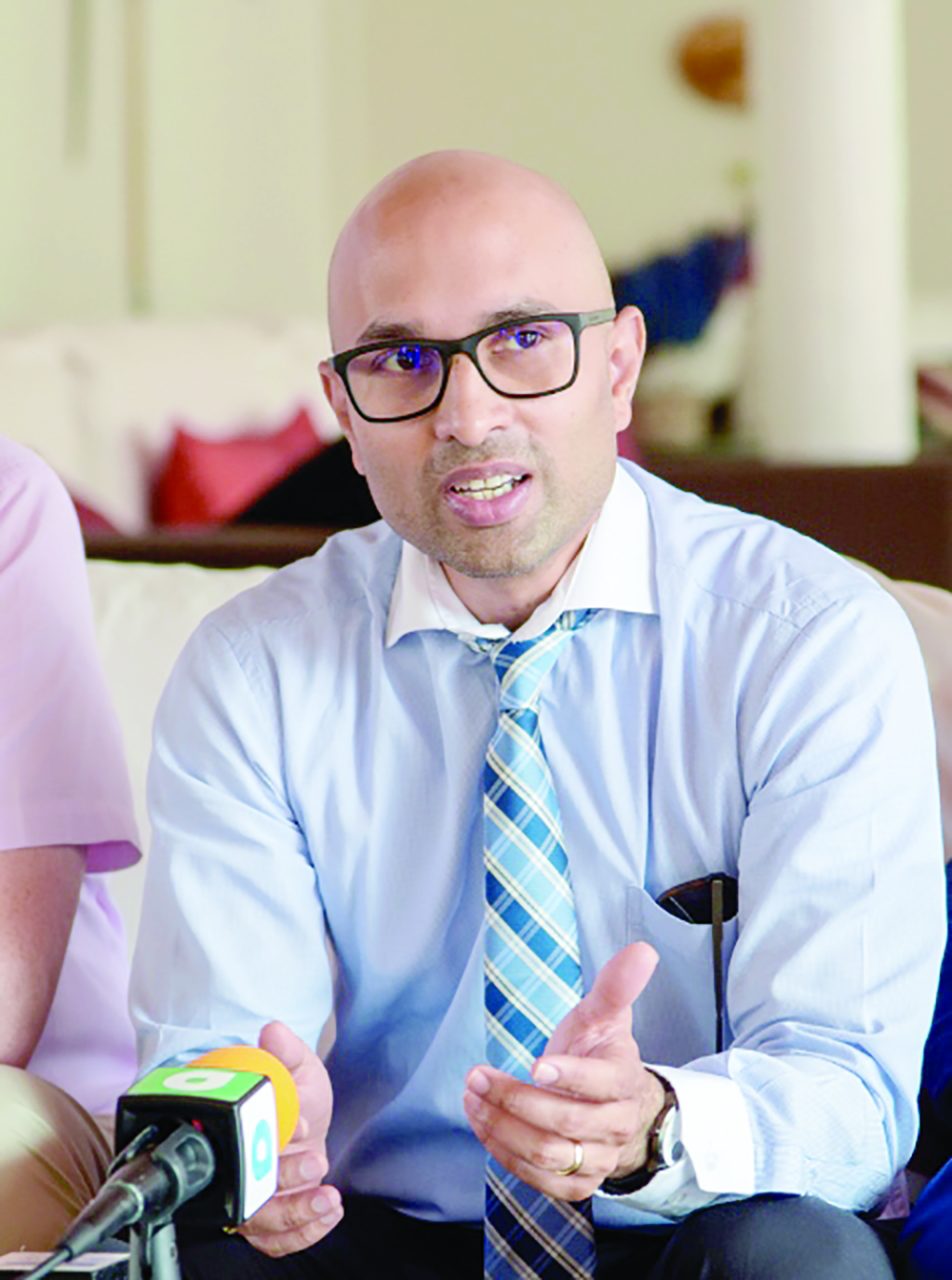 … Says election petitions are no excuse for readiness for LGE
With Local Government Elections (LGE) due next year, the Private Sector Commission (PSC) has urged the Guyana Elections Commission (GECOM) to clean the house of all its threatened staff and prepare to hold the elections when they are due.
In a statement on Saturday, the PSC noted that while elections are over and President Dr Irfaan Ali has declared the winner since August, GECOM has not received word on its readiness for LGE.
GECOM has also not said anything about the fate of the staff involved during the five months of controversy that saw the former A Partnership for National Unity / Alliance for Change (APNU / AFC) award making desperate efforts to rig ' r the elections.
"GECOM senior officials, including Chief Returning Officer Keith Lowenfield and Class 4 Returning Officer Clairmont Mingo, and a number of other officers who assist these officers and an Information Technology Officer, are being charged in the courts of "misconduct in public office. , "The PSC noted.
"However, as far as we know, none of these officers have been dismissed from their employment with GECOM, nor have they been suspended from duty. It is inconceivable and certainly unacceptable that GECOM should go on to hold Local Government Elections while these officers continue to be employed and involved in the conduct of these elections.
The Commission questioned why GECOM Chairman, Retired Justice Claudette Singh has gone silent and the nation has not heard from the election agency about her willingness to hold LGE, even though President Ali has made a commitment to hold it. However, if the silence is due to the APNU / AFC election petition currently before the High Court, the PSC noted that this cannot be used as an excuse.
"The Chairman of GECOM cannot refuse to take action to clean up the Commission on the grounds that the APNU / AFC has filed an election petition before the courts. It is likely that Local Government Elections will be held well before the petition is finally heard. "
"The election petition cannot be used as a way of delaying or delaying GECOM's readiness to hold an election. Our country, since August 2, 2020, has already begun to move forward and prosper from the political stability in place and the obvious progress being made of a host of new development expenditure, private and public, immediately the horizon despite the ongoing challenge of the COVID-19 pandemic. "
The PSC described it as a "highly regressive" step, if GECOM's failure to properly prepare for LGE when it becomes due, would lead to Guyana being threatened with further political instability.

"Therefore, the Private Sector Commission wishes to encourage the Chair of the Electoral Commission to speak up and speak out about the steps being taken to put right everything that has gone wrong at GECOM and to make it fast , "Said the PSC.
Confidence
President Ali has also spoken about the need to restore confidence in GECOM before proceeding with any other elections, particularly in light of the events that unfolded in the five months following the opinion polls in March, which saw Guyana in embroiled in a political and electoral crisis. .
"I have received letters from many stakeholders in our country. And they all told me they don't want to go back to the process they went through in those five months. And that is of the utmost importance in the minds of our people. And that's what we have to tackle, "President Ali had said when asked about LGE at a previous event.
But APNU / AFC, now in Opposition, has been adamant that an LGE should be held next year with the current number of officers at GECOM still in office. However, many are before the courts facing electoral fraud charges in connection with efforts to disqualify the March 2, 2020 General and Regional Elections.
At the last Local Government Elections in November 2018, the then Opposition PPP / C secured 52 of the 80 Local Authority Areas (LAAs). Although PPP / C received 61 per cent of the votes, the A Partnership for National Unity (APNU) and the Alliance for Change (AFC) – which competed in the separate Local Government polls – received only 34 and 4 percent of the votes, respectively. .
This followed the holding of LGE in 2016, when the PPP / C also claimed a majority of LAAs. After LGE 2018, GECOM spent over a year trying to prepare for snap elections that should have taken place within three months of the National Unity Partnership / Alliance for Change (APNU / AFC) Government coming to No Confidence Proposal this month December 2018.
GECOM finally held General and Regional Elections on March 2, 2020. But as if the previous delays were not sufficient, Guyanese was forced to wait another five months before the results could finally be declared by GECOM on August 2, 2020, after local and international pressure.
Following the controversial five-month elections, the Police have investigated a number of high-ranking GECOM officers and charged them with misconduct in public office and forgery. In addition to Lowenfield and Deputy Chief Election Officer (DCEO) Roxanne Myers, incarcerated Returning Officer Clairmont Mingo is also before the courts on electoral fraud charges. (G3)
959616
Read More Interesting Content