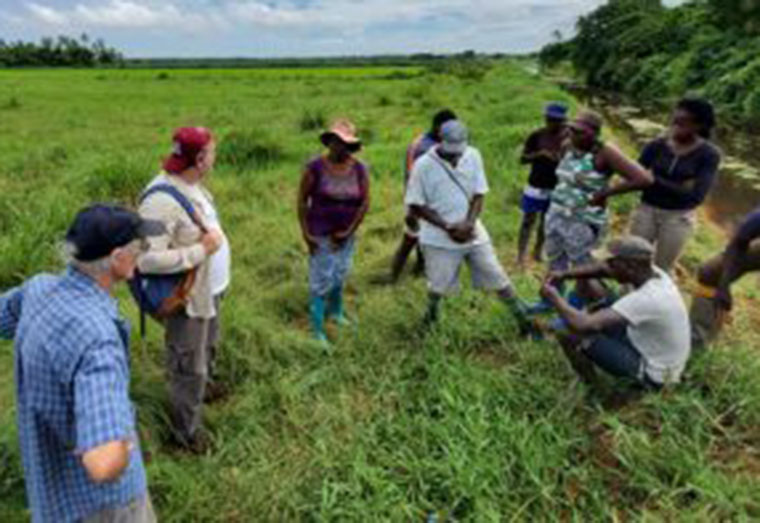 – No word yet on whether police have provided requested documents
THE Guyana Human Rights Association (GHRA) is optimistic that the government will consider using the experience of the Argentine Forensic Anthropology Team (EAAF) following President Irfaan Ali's commitment to facilitate any additional police assistance required.
On the fringes of a recent event, President Ali was asked if his government will facilitate the offer of assistance from Dr. Luis Fondebrider, an Argentine Forensic Anthropologist who recently visited Guyana on a fact-finding mission, to assist in the investigation of the murders. of teenage cousins, Joel and Isaiah Henry, and Haresh Singh.
He then said the government will facilitate whatever additional assistance the Guyana Police (GPF) needs to solve these murders. On Monday, in an invited comment, GHRA Co-President Mike McCormack said the President's comments were "very helpful" and the body was happy to hear him make such a commitment.
"There is clearly a willingness to consider this, and that's what we were hoping to achieve, and let's see now how it's going," said McCormack.
The GHRA facilitated Dr.'s recent visit. Fondebrider, in accordance with the wishes of the affected families. The body has been instrumental in connecting the anthropologist, who is the EAAF's Director, with key agencies.
"We feel our role at that stage is complete and if later we need more facilitation, we are ready to provide it," McCormack said on Monday.
During his visit, Dr. Fondebrider with the affected families and visited the crime scenes in West Coast Berbice (WCB). On Tuesday, he met with Home Affairs Minister Robeson Benn and top police officers. Last week, before leaving Guyana, Dr. Fondebrider said he needed key documents from the GPF in order to make recommendations on how the EAAF can assist with the investigations into the murders.
These documents, which include the autopsy reports, crime scene reports, complimentary analysis, would, among other things, enable him to offer his views and advice.
Although it was not communicated by what date these documents will be available to him, Dr. Fondebrider, "I'm optimistic. I feel the government has an intention but the intention is done with decisive action. "
The Guyana Chronicle understands that those documents were not sent to Dr. Fondebrider again, on Monday. Calls and messages to the Police and Chief Crime Commissioner were not answered, while Assistant Commissioner Royston Andries-Junor, the Public Relations Officer (PRO) of the GPF, could not provide any update on this.