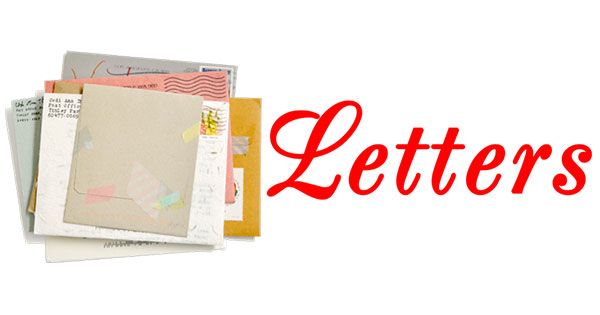 Dear Editor,
The end of year holiday season is looming; for a year she has been to Guyanese Americans with election rigging in Guyana and the global COV
ID-19 pandemic. New York Guyanese are doing preparatory sessions to embrace the holiday yuletide fun – Christmas and the new year – though the festivities are subject to the pandemic that has taken a big toll among Guyanese Americans and others.
Guyanese residential neighborhoods and commercial areas are brightly lit with multi-colored flashing lights and assorted party favors. Queens is a small epicenter of the corona virus and hundreds of thousands of Guyanese have settled in the borough with thousands infected and hundreds dead of COVID-related symptoms. Too many of them are in mourning and trying to stay safe from the virus to be troubled by the holiday cheer.
Nevertheless, the holiday season is one of expectation among the large Guyanese population, especially children, in Queens, Brooklyn, The Bronx, and other parts of America where they have settled over the past five decades. Last weekend, the shops and restaurants on Liberty Avenue, Flatbush / Church, Cypress, and Westchester and Parkchester Avenues, Guyanese commercial activity hubs and 'Trini', were bustling. It was the last weekend before the Christmas holidays although shopping will be highest on Thursday for last-minute purchases. There have been pictures of people shopping and ordering cakes and groceries, though their wallets are thinning this year because so many have lost their jobs as a result of a slowing economy brought about by the pandemic. Shoppers are not buying extravagantly like last year due to the uncertainty of future job earnings. The US government passed another stimulus bill this week to give every American and resident and even some qualified foreigners $ 600 to spend during the holidays, but that money may not reach consumers until after the holiday. The unemployed will also receive an additional $ 300 per week in addition to their regular unemployment insurance benefits that range up to $ 750 a week for a maximum of 59 weeks.
Despite slow economic activity, shops are well decorated for the season. A huge number of multi-colored lights and other paracetras are on display in front of shops illuminating them in the dark hours. The lighting, trimming and other decorations in Guyanese residential neighborhoods compete with those in any other community. Some Guyanese homes in Richmond Hill and even stores can win prizes for their amazing lighting arrangements.
One can buy almost everything related to Christmas at the dozens of other Guyanese and Caribbean stores lining Liberty, Flatbush, and other boulevards. Guyanese come from far and wide from as far away as Washington and Virginia to sponsor the shops and restaurants on Liberty.
The shops on Liberty Avenue and the boulevard itself are illuminated for the yuletide season, well decorated with party favors and pounds hanging on light wires. Proper Christmas music comes from stores, even among Korean-owned businesses; the latter fits into Guyanese culture to attract shoppers. In Flatbush, Caribbean people sang carols and bells on the sidewalk, asking for donations to feed the homeless and other less fortunate.
Near the restaurants and bakeries, there is the attractive aromatic smell of fine dishes wafers in the air. Guyanese bakeries and restaurants took special orders of food and snacks, including black cake, pine tart, and the like. The rotary shops did a very good business. Halaal meat shops were usually busy for the season. Regardless of COVID, people have to eat, sponsoring meat shops, restaurants, groceries and bakery.
The spirit of Christmas has been on display over the past few weeks in residential areas as well. Guyanese neighborhoods in Richmond Hill, Jamaica, Queens Village and other communities have an abundance of flashing multi-colored lights on the exterior of homes. Even the trees outside on the lawn are well decorated. Lights in the form of drapes, curtains and icons hang down on ceilings and roofs. It is as if the houses are taking part in an unofficial competition for the best decorated and most illuminated title, not unlike some homes in Guyana.
Just like in Guyana, the Christmas holiday festival in New York surpasses religions. Christmas lights are blinking near the Hindu homes fluttering jhandis. Halaal shops and Muslim homes are also decorated on the outside for the end-of-year season.
This year the Richmond Hill community was unable to host its annual dinner which typically attracts around 500, instead, they were treated to a virtual concert last Sunday. Mandirs also hosted a virtual end-of-year concert for their audiences.
Truly
Vishnu Bisram