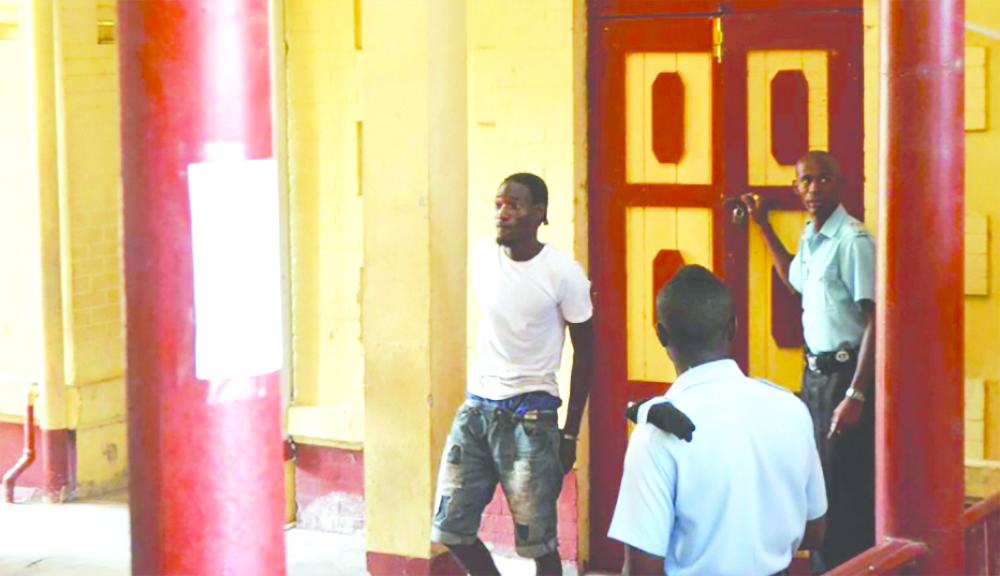 Home
News
"Hot Skull" sentenced to 43 years imprisonment for murdering a footballer
Twenty-eight-year-old Alvin Jones also known as "Hot Skull", who was convicted of the 2017 murder of amateur footballer Paul Daniels, was sentenced to a 43-year prison sentence by the Justice Sewnarine-Beharry.
Jones, of Castello Housing Scheme, Georgetown, had pleaded not guilty to the charge when it was read to him by Justice Priya Sewnarine-Beharry in early December.
However, on Tuesday, December 8, 2020, a 12-member jury returned a guilty verdict after deliberation. After reading the verdict, the murder accused's attorney, Stanley Moore, asked for a probation report before his client was sentenced, set for Dec. 22.
During the case, several witnesses testified, including Police ranks. The State was represented by Prosecutor Shawnette Austin.
It was reported that during a robbery on February 2, 2017, at Independence Boulevard, Albouystown, Georgetown, Jones murdered Daniels.
Reports are that Daniels, on the day in question, was at his girlfriend's house when two armed men entered the house and released him from his gold chain and an undisclosed amount of money.
As the men escaped, Daniels reportedly tried to chase them, but instead, he was shot to the chest and subsequently left the men on two separate bikes.
Daniels was picked up and rushed to Georgetown Public Hospital, where he was pronounced dead on arrival. Following investigations and information received by the Police, Jones was arrested and charged with the murder.
A Preliminary Investigation (DP) into the fatal shooting took place when the prosecution presented sufficient evidence against Jones to warrant a High Court case.
161144
Read More Interesting Content