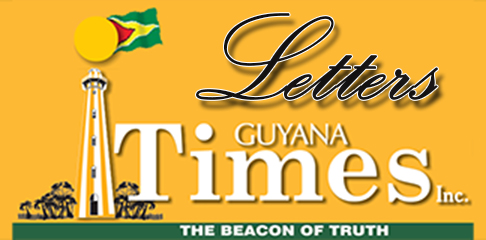 Dear Editor,
I read today's wonderful news in the last paragraph of your newspaper, Monday, January 11, 2021, issue article "The United States throws support behind Guyana over Venezuela's new border claim", on page 2, that Admiral US Craig Faller in Guyana for 2 days discussing US and Guyana security partnership.
I personally welcome this news, as I am myself, a former military officer (lieutenant) in the regular police component of the Canadian Armed Forces, for a period of ten years (July 1985 to September 1995), and after studied and passed the National and International Course of Studies, 1 of 5 mandatory courses taken through the Canadian Armed Forces Officer's Professional Development Program (OPDP), and which had become quite familiar with the Canadian Defense Strategy as it related to its international (and NATO) obligations in this hemisphere, where Guyana lies, and to be comforted by the US Administration's choice in using Mr Craig Faller, rather than any other Commander, as he is the most fit and proper for that position, in my humble opinion, and I must make special mention of it in my letter to you, Editor.
I firmly believe that he was ideally chosen because of his background, having a Masters in National Security Affairs (Strategic Planning), and commanded two very important Operations when he moved to the Middle East supporting Operation New Dawn in Iraq , to strengthen. democracy there, and in Operation Enduring Freedom in Afghanistan, which were major successes in the stellar, and highly seasoned, U.S. military history. Guyana is indeed very fortunate to have such an outstanding US Officer "visit" to his shore on January 11, 2021.
I congratulate the Ali Administration, and in particular Mr Carl Greenidge, in taking the Venezuelan threat to such a worse situation, and starting to get into the relevant mode, and engaging in "Military Yankee" and Admiral Faller's combat negotiations.
It's great news for me to have learned that our GDF Commander is so proactive.
Yours faithfully,
M Shabeer Zafar
Read More Interesting Content