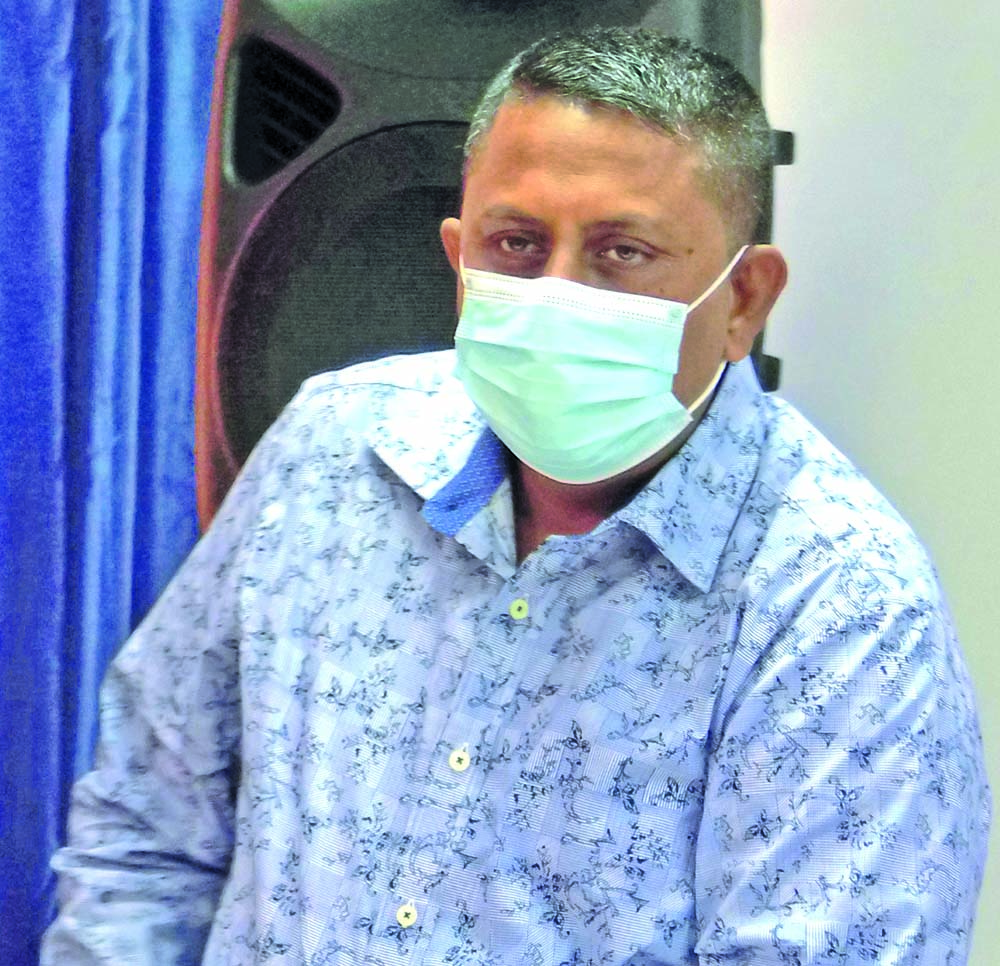 Home
News
Investigation for Region 6 NDCs still underway
An internal audit of five Neighborhood Democratic Councils (NDCs) in Region Six (Berbice-Corentyne East) has not begun a month after the Regional Executive Officer was instructed to do it.
A month ago, Regional Vice Chairman Zamal Hussain claimed that irregularities had been discovered at five Neighborhood Democratic Councils (NDCs) in District Six but has refused to disclose the discrepancies disclosed.
The NDCs being watched are the Maida / Tarlogie; Bush Lot / Adventure; Kintyre / Borlam; Port Mourant / John and Gibraltar / Ffyris NDCs.
As Head of the Regional Local Government Committee, Hussain would have made the recommendations for NDCs to be examined.
Hussain had also identified missing financial documents from one of the listed NDCs.
However, the Regional Executive Officer was tasked with ensuring that the audit was conducted by the audit department but when the Regional Democratic Council (RDC) met last week, Councilor Collin Moore asked for the evidence showing that anomalies had reveal them.
He has been told the matter is being investigated, but Moore, who is part of one of the mentioned NDCs, is confident that no corrupt practices have been found and that the matter should not be investigated on a "hearsay" basis.
Hussain believed there was evidence but at the same time refused to provide anything to the RDP.
"I said at the meeting that the audit would reveal whatever it is. I have some evidence in my possession but I am not privileged to disclose it. I will disclose it after the audit. That is what I said at the last meeting. Therefore, I will encourage the start of the regional audit system and ensure that we audit the various NDCs I mentioned, "replied Hussain.
Back in December, it was promised that the audit of the NDCs would begin within a few days. However, a month later, the process has not started.
"The audit has not started due to the holidays and we were unable to arrive with the team yesterday (Wednesday) due to other commitments. So as soon as we meet, we'll discuss the way forward, "added Hussain.
Financial books were reported to have disappeared from the Port Mourant / John NDC after a member of staff was questioned about the difference in the amount recorded on official receipts versus that recorded on the duplicate.
There have also been reports of similar activity at CDC Maida / Tarlogie. Several people have been questioned in relation to the alleged fraud.
Read More Interesting Content