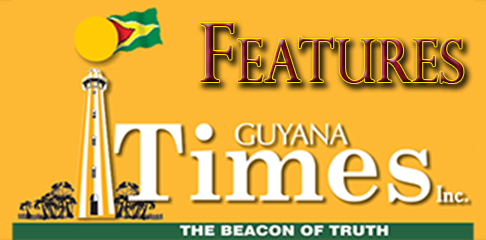 Globally, there are serious concerns about the rapid loss of traditional knowledge, practices and practices in indigenous communities. The misuse of traditional information was also identified with little or no benefit to communities. Such issues need to be addressed urgently at the national level to support the recognition of the rights of indigenous peoples and the protection of their traditional knowledge.
As a reminder, traditional knowledge is an integral aspect of the lifestyle of indigenous communities in Guyana. It has played, and continues to play, a vital role not only in their identity and culture, but also in their health, education, food security, and the way they manage their land and resources. They are stewards of biodiversity that benefit us all.
In the National Traditional Information Action Plan (TKNAP) for Guyana, the actions proposed under a second objective aim to strengthen local laws, governance and mechanisms to help address the concerns mentioned above . In Guyana there are existing laws, policies and mechanisms intended to support the rights of Amerindians and protect their traditional knowledge, such as the Amerindia Act 2006. The Act provides for the establishment of Village Councils that represent the collective interest of the village. They take the lead in providing strategic direction and representing the interests of their Village in, but not limited to, managing and regulating the use and occupation of village lands; promoting the sustainable use, protection and preservation of village lands and the resources on those lands; and encourage the preservation of their traditional practices.
The Amerindian Act 2006 called for the establishment of the Toshaos National Council (NTC), whose work involves, for example, preparing strategies and plans for the protection, conservation and sustainable development of villages. The NTC also provides advice to the Minister in relation to the protection of Amerindians' cultural heritage and traditional practices in Guyana. Nevertheless, recommendations were made for a review of the current Amerindian Act 2006 in an effort to address gaps identified over the years.
In efforts to ensure that indigenous rights are recognized, and to promote greater opportunity for traditional knowledge to be incorporated into national policy and practice, what more can be done in relation to legislation? When drafting or reviewing national legislation and policies in the first place, more effort can be made to ensure that indigenous rights and traditional knowledge are properly captured.
Notably, it would be important to pay attention, when implementing and monitoring such legislation and policies, to how inherent rights and traditional knowledge are addressed in practice.
Strengthening a nationally agreed standard for Free, Prior and Informed Consent (FPIC) is also important, where all indigenous communities are aware of the steps involved and have the support of relevant authorities to ensure that such is being followed. The FPIC process helps ensure that communities have as much information as they need before making a decision about an issue, process or activity. In the case of signing formal agreements, they can ensure that there are Agreed Terms (MAT) that ensure all parties know exactly what they are expected to receive and / or provide within the agreement. This is important in protecting a community's collective right to its traditional knowledge; for example, knowledge of medicinal plants.
In next week's article, we will continue to share information with you based on a Traditional Knowledge Action Plan (TKNAP) drafted for Guyana. If you would like to learn more about some of the work that the project has done in communities, visit the following website: https://cobracollective.org/tag/darwin/.
Also, how do you feel about traditional knowledge and the role it plays in conservation? What do you think of the National Traditional Knowledge Action Plan for Guyana? Share your thoughts via 592 650 6632 (WhatsApp or SMS only).
You can share your ideas and questions by sending letters to: "Our Earth, Our Environment", ECEA C / O Program, Environmental Protection Agency, Ganges Street, Sophia, GEORGETOWN, or email us at: [email protected] Follow us on Facebook and Instagram and subscribe to our YouTube channel.
Read More Interesting Content