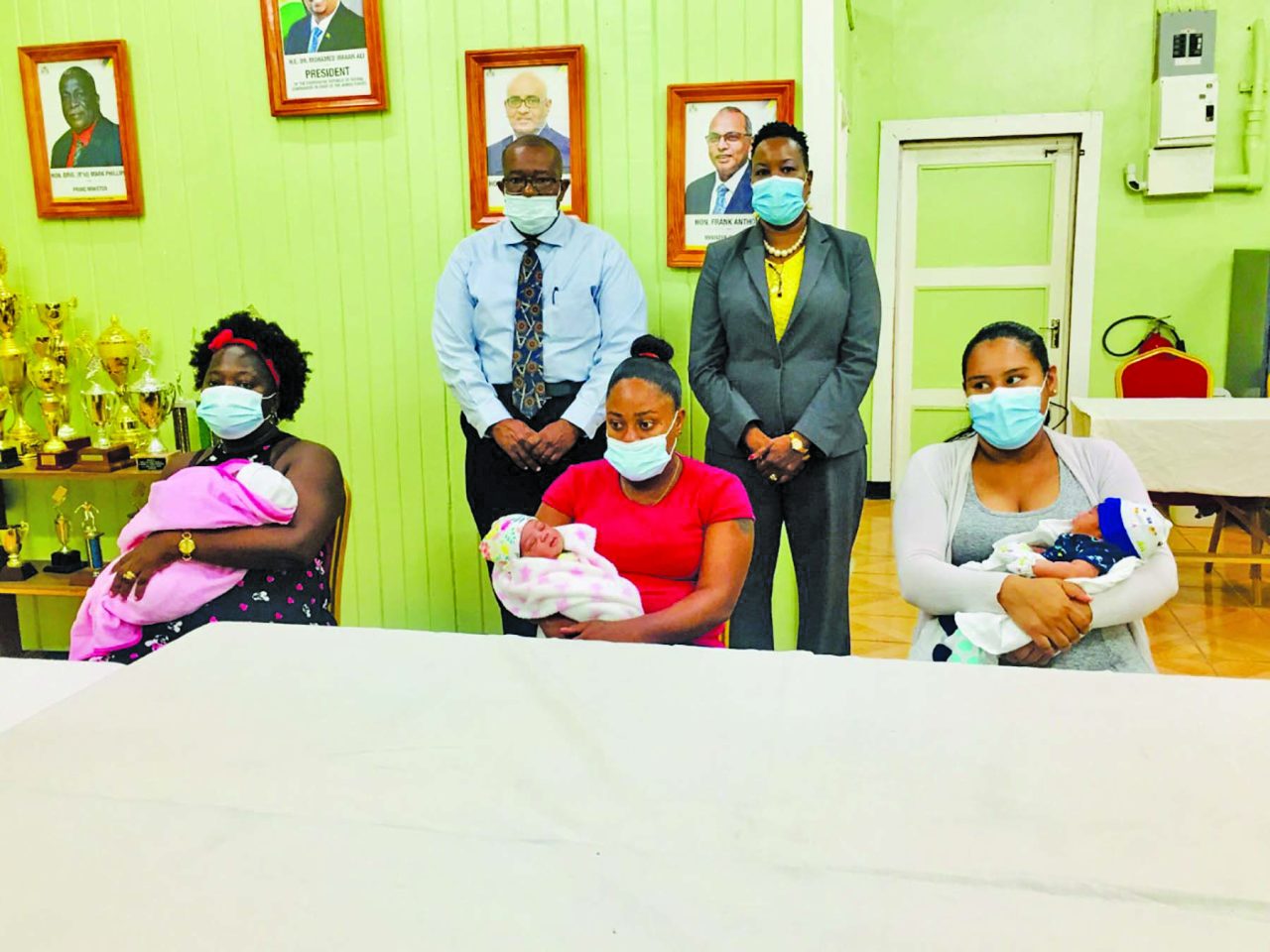 Home
News
LHC recognizes New Year babies, mothers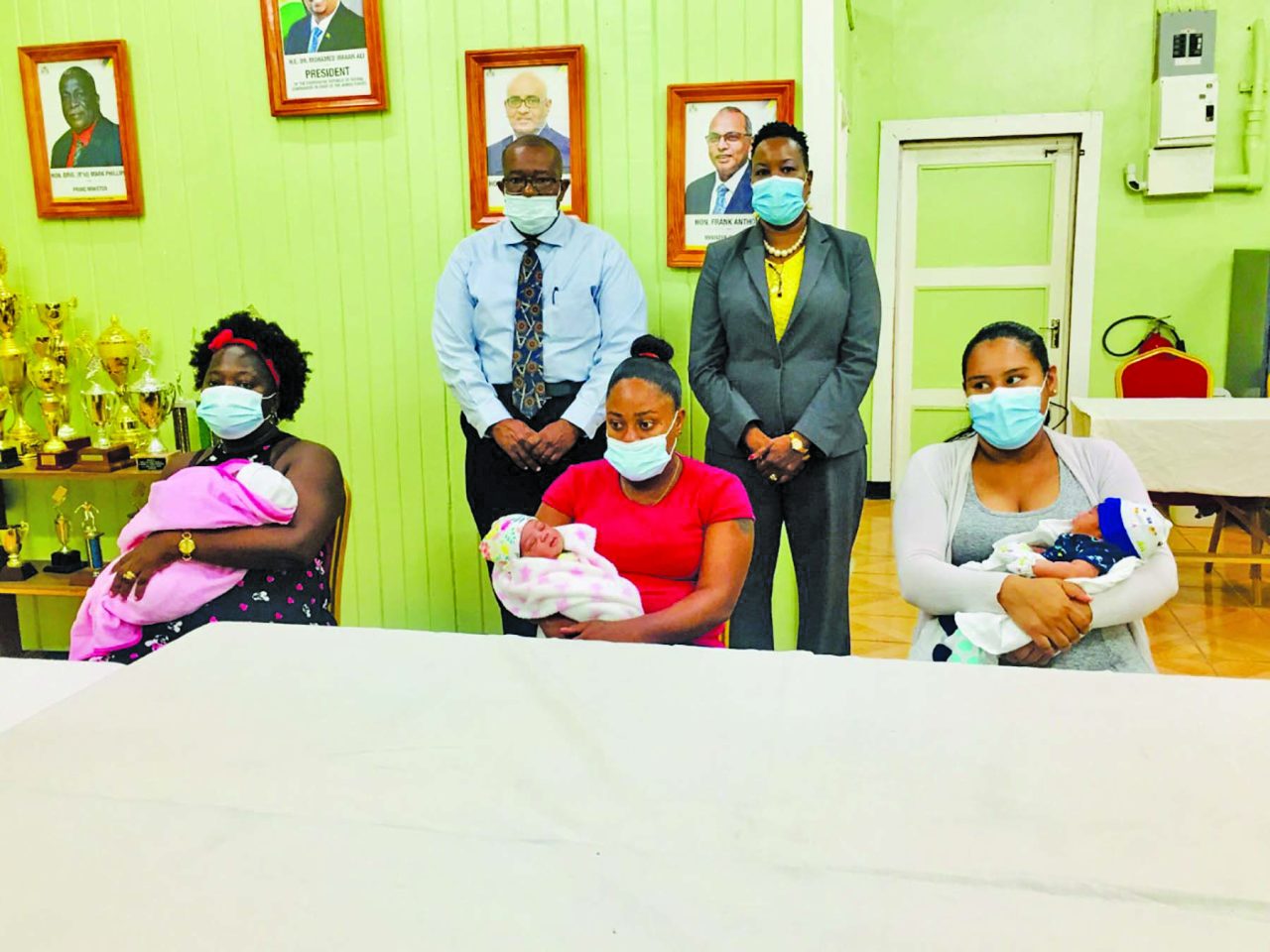 Several mothers of newborns born at the Linden Hospital Complex (LHC) in Region 10 (Upper Demerara-Berbice) on New Year's Day were recognized by the healthcare organization on Monday.
The hospital's CEO (CEO) Rudy Small handed out hampers to the mothers during a simple ceremony held at his office. In introducing the hampers, the CEO said the aim was to give babies a flying start, as he rebuked parents for continuing to partner with the hospital in order to maintain their babies' good health.
"What we want to do is give them a flying start in life, and we've partnered with some members of the local business community who have given these lovely hampers to our new mums," Small noted.
"I would like our mothers to have a long and lasting relationship with the Linden Hospital Complex. Make sure you bring babies back so they can have the vaccine. We want them to stay healthy. and we're here to support your mums and babies … So if there's anything health-wise the babies would need, please let me know and we'll do my best to make sure they have a good and healthy life going forward, "continued the CEO.
Acting Administrator Michelle Bollers echoed similar sentiments as she indicated that the hospital plans to implement a similar initiative on Mothering Sunday. They also thanked the business community for their support in the venture.
The babies welcomed by the hospital for 2021 were earlier rewarded by Republic Bank.
Read More Interesting Content