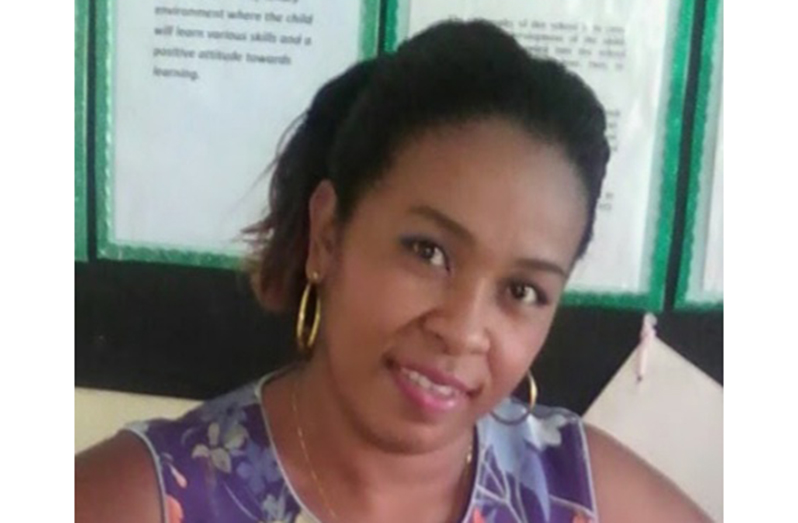 By Naomi Parris
There is a heightened level of anxiety in the atmosphere as the world continues to watch the COVID-19 virus sweep across countries, killing nearly two million people globally and crumbling economies.
Although there has been mental stress on adults and young people, the pandemic is also having its effects on young children as they are still trying to understand what a pandemic really is. As such, Tazena Joseph-Phyll, a teacher at Lusignan Nursery School on the East Coast of Demerara, has penned a storybook – 'Back to School David' – to help her pupils understand the basics of the pandemic and to provide some comfort . them during these unprecedented times.
According to the teacher, who is currently in her final year at the University of Guyana (AS), the concept of writing a storybook came up when she was given an assignment in one of her classes.
Wanting to do something that will help benefit her children at home and school pupils, Joseph – Phyll came up with the idea of ​​writing a storybook that will teach young children about the pandemic and guide them through the transition from learn to adapt to the 'new normal'.
"We were doing this topic – children's literature and storytelling – where we look at various children's books and the importance of it and so on. After looking at these books, our lecturer asked us to do various assignments, and one of us had to create our own storybook, "he said, adding:" The idea came to me, I thought of my school-age children at home. I know they lose their friends and they don't work the way they used to. So the inspiration came from them and then thinking about the children in my class, "the teacher told the Guyana Chronicle during an interview.
Joseph-Phyll explained that during this time when classes have to be administered online or in virtual space, kindergarten children in particular are having a hard time staying focused.
"Parents would complain about the children, they don't want to do their job, they want the teacher to teach them. So, I understand how difficult it is for the kids. "
Joseph-Phyll said the story of the book was centered on a young boy returning to school during the pandemic and learning the importance of following COVID-19 guidelines to protect himself and his friends.
She hopes the book will be a guide for children at nursery level to prepare them for when it's time to return to their usual classroom setting.
"Another thing I realize is that they will have to go out back; yes, they will be excited to see many of their friends but they will have to make a lot of adjustments. "
The book has not yet been published as Joseph-Phyll is awaiting word from her lecturer. It aims to publish and distribute it to nursery schools across the country.