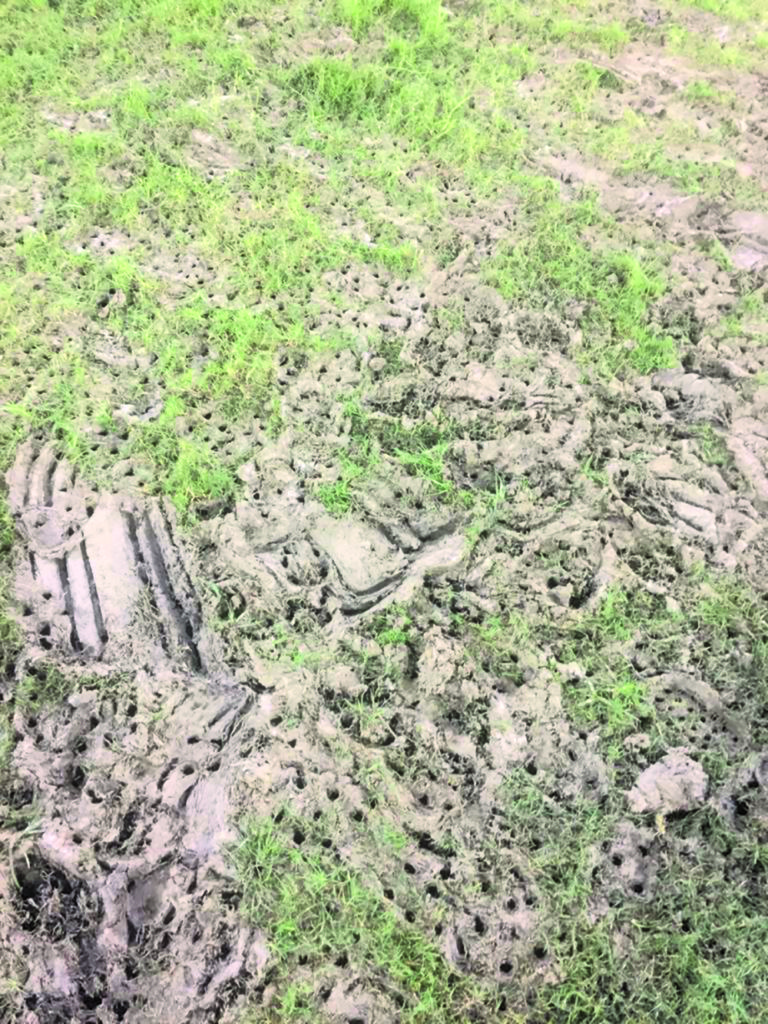 Home
Sports
Maintaining immediate cricket is impossible, Providence field in disastrous condition
Given the current state of the cricket pitch at the Guyana National Stadium in Providence, cricket matches will not be held at the venue anytime soon. This is due to the disastrous condition of the cricket pitch.
The relevant authorities in Providence expressed their disappointment at the current state of the earth.
The "Bounce Back Football Classic" tournament was recently held at the venue and was judged to be successful. Due to the nature of the sport, he proved detrimental to the field at Providence. Due to the subject ministry for sports participation in the organization of the tournament, permission was granted by the relevant authorities to use it. It will take approximately two months to rectify the current condition of the field.
The Guyana Jaguars cricket team is currently in preparation mode for the Super50 Regional tournament which is slated for Feb. 7- Feb. 27 in Antigua. Normally, the Jaguars would have the luxury of using the National Stadium for assimilation and preparation, but this would not be the case this time.
Fortunately, the Jaguars have a La Bonne Intention (LBI) cricket facility. However, that venue is still new and has not yet hosted international / regional cricket. As the Jaguars prepare to host three practice games that are slated to start during the week, players will have to adapt quickly to the new LBI facility.
The Guyana Jaguars' planned fitness and exercise assessment games ahead of next month's Super50 Regional will kick off on January 16 in Leonora, West Coast Demerara from 06:00h.
The three practice matches, which include squads led by Leon Johnson and Shimron Hetmyer, will now be played on January 18, January 21, and January 23 at the same LBI venue, all starting at 09:00h.
Below are the squads for the practice matches.
Hetmyer Team: Chandrapaul Hemraj; Raymond Perez; Kevlon Anderson; Shimron Hetmyer (Captain); Sherfane Rutherford; Akshaya Persaud; Kemol Savory; Yadram Bhaskar; Kevin Sinclair; Demitri Cameron; Keon Joseph; Clinton Pestano; Anthony Adams; Vishaul Singh; Mavindra Dindyal; Steven Sankar; Sachin Singh and Ricardo Adams.
Johnson Team: Trevon Griffith; Tevin Imlach; Leon Johnson (Captain); Jonathan Foo; Christopher Barnwell; Assad Fudadin; Anthony Bramble; Quinton Sampson; Gudakesh Motie; Ramaal Lewis; Nial Smith; Ronaldo Alimohamed; Tagenarine Chanderpaul; Devendra Bishoo; Andre Stoll; Totaram Bishun; Richie Looknauth and Kelvin Umroa.
Romario Shepherd, Veerasammy Permaul, and Raymon Reifer will be on West Indies duties while Keemo Paul will otherwise participate in cricket duties, Guyana Cricket Inc (CGI) noted.
Read More Interesting Content