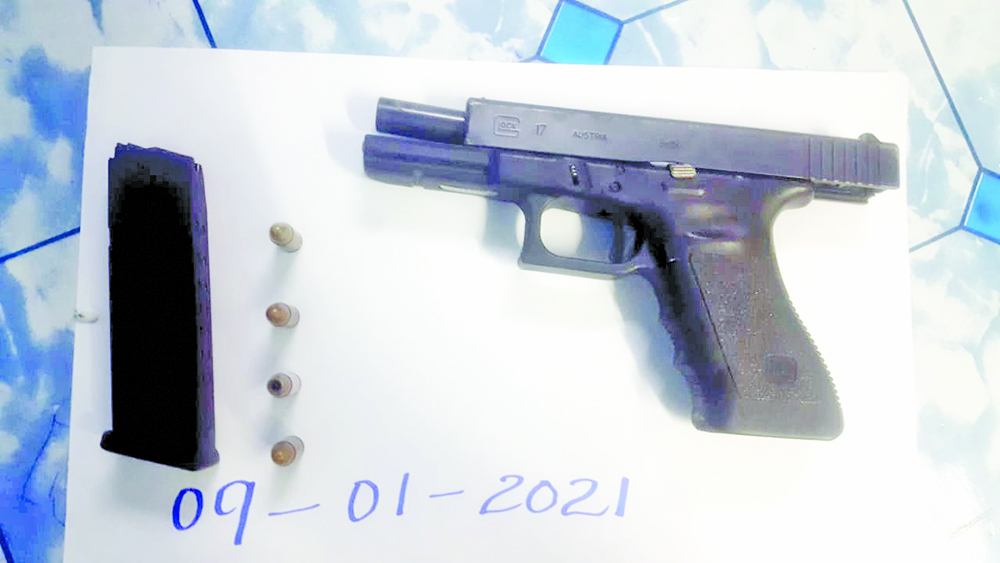 Home
News
Men dropping a gun, ammo during a Police hunt
Police are pursuing two men who dropped a Glock 17 pistol and four live rounds of 9mm bullets during a hunt along Aubrey Barker Road, South Ruimveldt, Georgetown in the vicinity of Penny Lane.
A preliminary Police report noted that ranks were on patrol when they heard an suspected gunshot explosion and went to investigate. As they made their way into Penny Lane, they observed a gray-silver Fielder Wagon motor car that two men were leaving. One of them was said to be armed with a black handgun.
Seeing the ranks, the driver of the vehicle drove away in a hurry while the two men ran into a nearby yard. As such, he ran the Police ranks, but both men jumped a concrete fence and compensated for their escape.
As they scaled the fence, the gun and ammunition above were disposed of. These were recalled by the ranks and subsequently delivered at the Police Station. No one was arrested. The Police are continuing their investigations.
Read More Interesting Content