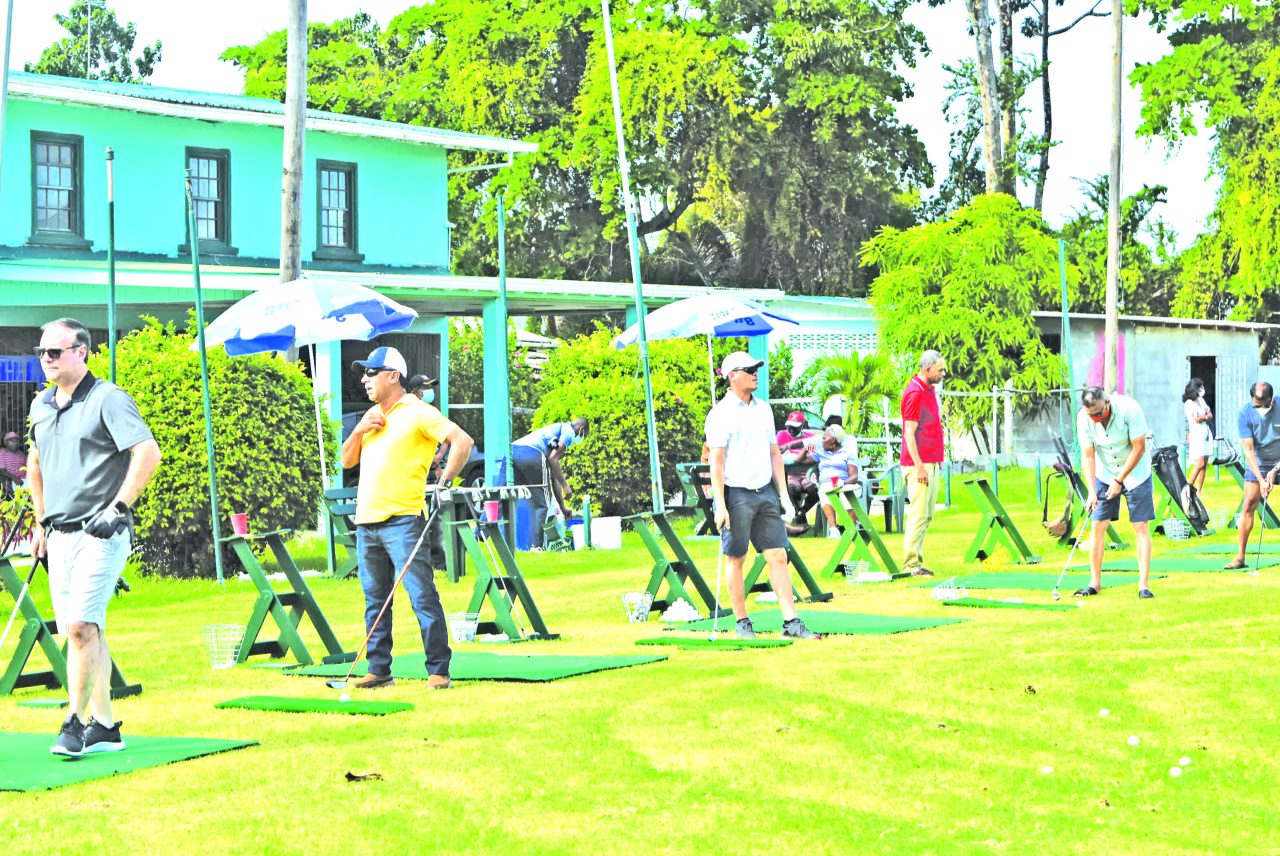 Home
Sports
NexGen Golf Academy continues to improve standards
Golf is a catalyst for change…
By Timothy Jaikarran
The COVID-19 pandemic has pushed or slammed a large portion of Guyana's major sports disciplines. And even with some form of sport being played in the latter part of November 2020 and flowing into 2021, the pandemic has continued to impact major sporting events in the country.
However, one sport that continues to stand out from the rest is the golf game, which has risen at the pinnacle of sports in Guyana as it flourished during the pandemic due to its compliance with strict COVID guidelines and one of the few sports approved by the various governing authorities.
Many people who are interested in playing golf are nervous at first about how well they would perform, but having tried the sport, they are keen to try it again. Some may even go so far as to say that he has become addicted, one game they cannot live without.
One might ask the question: where can they play a quality golf game in Guyana? They need look no further than NexGen Golf Academy and Driving Range on Woolford Avenue, a facility that provides all their wants and needs. The academy provides excellent stress relief for those who are free during the day, and even those who come off work in the afternoon.
It boasts a well-lit course, so lighting will not be a factor at night. The academy is led by none other than Aleem Hussain, who is also President of the Guyana Golf Association. It's Hussain's commitment that the game of golf can be taught to anyone in less than fifteen minutes, and while that may sound impossible, it is certainly possible, and has been done on many occasions.
When members of this publication visited the Academy at the Scout Association compound on Woolford Avenue, none of us had ever built a golf club in our lives, but within 15 minutes, balls were being driven to the yard 75 and 100 yards marker, and even further, as the Academy holds firm to its motto of teaching the game to anyone quickly.
Hussain has noted that while 2020 has been a productive year, the academy will continue to thrive in 2021, as it aims to introduce the sport to as many as 6,000 individuals, making it a growing sport fastest in the country!
With the Maraiko Bay Golf Resort in the pipeline, and several other golf courses in the pipeline for development, Guyana is fast becoming a golf destination and would soon be in a position to capitalize on the additional revenue generated by Golf tourism to country.
Under Hussain's leadership, the Academy has also introduced the golf game in 8 pilot high schools, as students can write this topic, which is now on the CXC / CAPE syllabus. This is in conjunction with the Ministry of Education's Related Arts Division, a program led by Nicholas Fraser.
NexGen Golf Academy expects to improve its facilities with a green space, sand bunkers, and short games practice area ready by early 2021, as it continues to be a catalyst for new player development due to its central location in Georgetown.
For more information on trying the sport, registering for lessons, or holding an event at the Academy, interested people are invited to connect on Facebook, or call 645-0944.
Read More Interesting Content