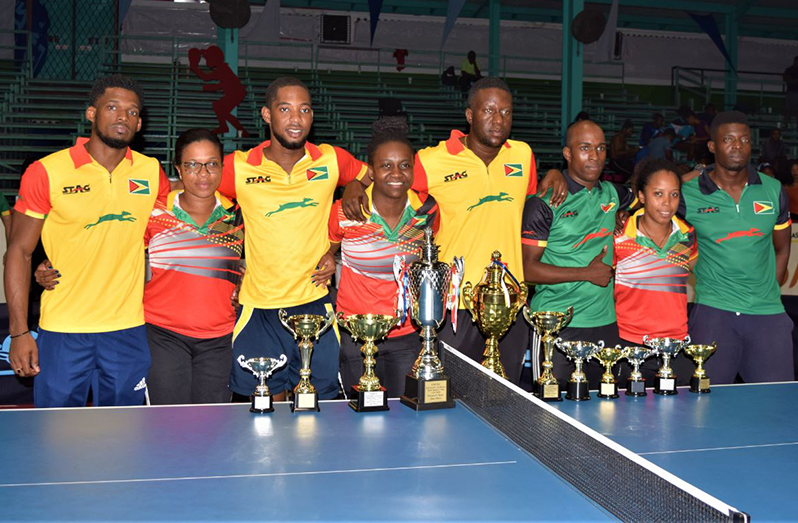 IN ACCORDANCE with the International Table Tennis Federation (ITTF), there is now hope and belief that 2021 can be a success for table tennis. This is because they now know how to make events a reality, even during a pandemic. All ITTF events on the 2020 calendar that were slated for March or later have been postponed due to the pandemic. After the calendar was postponed, the ITTF met in December to discuss the year 2020 and chart a way back for table tennis in 2021. They then released their 2021 events calendar which sees at least 2 tournaments a month, besides for January and December which have nothing.
The first event on the list is the World Table Tennis Middle East Boost in Qatar, which is slated to begin in February. Following are the Seniors Caribbean Championships billed for March 3-8 in Havana, Cuba. Immediately thereafter, the Caribbean Team Qualification for the Cali 2021 Pan American Juniors begins March 9 and lasts until March 11. This will also take place in Cuba. However, it is important to note that the ITTF calendar may change, because the pandemic is forcing new parameters.
On Saturday, Cuban authorities said they will tighten measures against the spread of COVID-19, requiring tourists and others visiting the island to isolate at their own expense for several days until tests are on for the new coronavirus comes out negative. As has been the case recently with many international events from other sports disciplines, the event is immediately postponed due to the spike in coronavirus outbreaks in the host country. This move has been welcomed in many cases because preparatory steps were not satisfactory to the constituents attending.
Meanwhile, some countries are returning to their regular training schedules and have released guidelines for resumes while others are unsure of a resume, which is mentally draining for the players. Guyana is one of the countries that has resumed training activities at junior and senior levels. In December, the Guyana Table Tennis Association (GTTA) was given approval to resume lightweight training. However, it may be time for them to demonstrate a level of competitiveness to compete with other countries at the International event. Their competition stage will return soon.