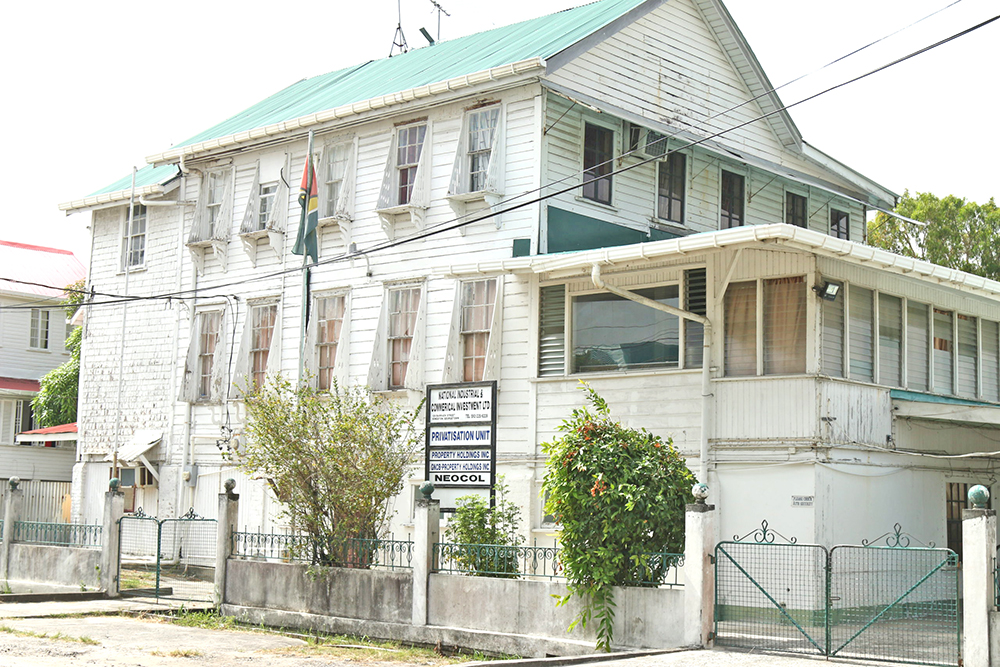 Home
News
NICIL looks to lease land, property in Canal No.2
… Invites an application for a business venture
The National Industrial and Commercial Investments Limited (NICIL), which owns several State assets, is looking to dispose of those located at Canal Two on the West Bank of Demerara (WBD).
According to the notice, NICIL requested proposals from persons wishing to lease and develop over 45 acres of land, including Block A comprising 15.9 acres and Plot NT comprising 30.9 acres.
"The property is located at Canal No.2 on the West Bank of Demerara and was used for the production of clay bricks. Block A currently has a clay brick factory with offices in it, while Block C is vacant land with secondary growth, "the notice said.
According to NICIL, bids are invited from either individuals or companies, whether individually or as part of a joint venture. They went on to add, however, that these bidders should have technical expertise and extensive experience with viable and suitable business ventures. Bidders were given until April 30, 2021, to submit their bids.
Over the past few years, NICIL has been involved in various fundraising initiatives, including the sale of land to the Central Planning and Housing Authority (CH&PA) to develop housing areas, since the emergence of the People's Progressive Party (PPP) to the job, he was to find that the CH&PA owed millions for land transferred in 2019.
NICIL also sold more than 1000 acres of land to the CH&PA, as part of the lands it diverted from the Guyana Sugar Corporation (GuySuCo) in accordance with A Partnership for National Unity / Alliance For Change's previous controversial policy reduce the size of the sugar company. .
Back in 2018, NICIL, through Republic Bank, went out on a limb to arrange a $ 30 billion syndicate bond at a 4.75 percent interest rate and a five-year repayment period for GuySuCo.
According to the agreement between NICIL and Hand-in-Hand Trust Corporation as the trustee, the $ 16.5 billion first tranche payment of the bond was to be used for a long-term project and capital financing for GuySuCo.
Specifically, the money was to be used to acquire two co-production factories, upgrade existing factories to produce plantation white sugar, build storage and packing facilities, and help cover two years of overheads.
However, a substantial part of the bond was not used for the purposes for which it was secured. The previous APNU / AFC Government itself had admitted that $ 9.7 billion was paid out of the bond to GuySuCo between July 2018 and February 2020 to fund its operating expenditure – much of it outside the terms of the bond.
Read More Interesting Content