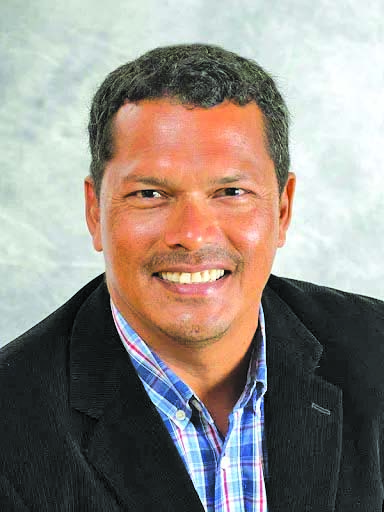 Home
News
No further delay in LJP's request for a change of Advisor – GECOM
The Guyana Election Commission has made it clear that there is no delay in the process of the Freedom and Justice Party (LJP) bid to replace its District Eight (Potaro-Siparuni) Councilor.
Amid media reports suggesting this conclusion, the Commission noted on Tuesday that the party had written to the Chief Elections Officer (CEO) in September 2020 stating that due to COVID-19 restrictions, people were not in the region could attend RDC meetings and as a result, the party would have selected another named candidate from its Region Eight Candidate List.
In this regard, the List Representative, John Flores, was contacted by telephone and advised that the law does not provide for alternate appointments of Councilors and therefore a revised letter clearly setting out an application the party to get the list. Councilor replaced.
Subsequently, an LJP Leader, Lenox Shuman, sent an email in November 2020 informing him that the party had been advised by its counsel that there is no such guidance in electoral laws and insisted that the previous correspondence be standing.
GECOM argued that the issue had been widely discussed at Commission level and it was agreed that the LJP must submit accurate documentation requesting the replacement of the Adviser and provide justification for his request.
"That information was communicated to Flores and GECOM was waiting for the presentation before it took effect. The correct letter was submitted as requested by GECOM on January 26, 2021. The agency will now take all necessary steps to effect the change as this is the usual protocol, "the Commission said in a statement.

Last week, the LJP expressed in the media that their first representative, Jimmy James was no longer ready to serve in his capacity as LJP representative, which prompted these actions. Included on the party's initial regional candidate list were James primary and Claris Francisco for District Eight.
Against the background of COVID-19 and aware of the health effects of the disease on the healthiest of individuals, the LJP submitted a change of applicant application to GECOM, replacing James with Francisco. The party argued that, so far, all efforts to address the issue have been disproved by Deputy Chief Election Officer Roxanne Myers.
He added, "Mr James, who has the respect of the LJP executive, no longer enjoys the confidence of the LJP, and, by his own admission, no longer fits with the LJP, he is no longer prepared to serve in the in his capacity as LJP Representative, and is aligned with the PNC. "
Read More Interesting Content