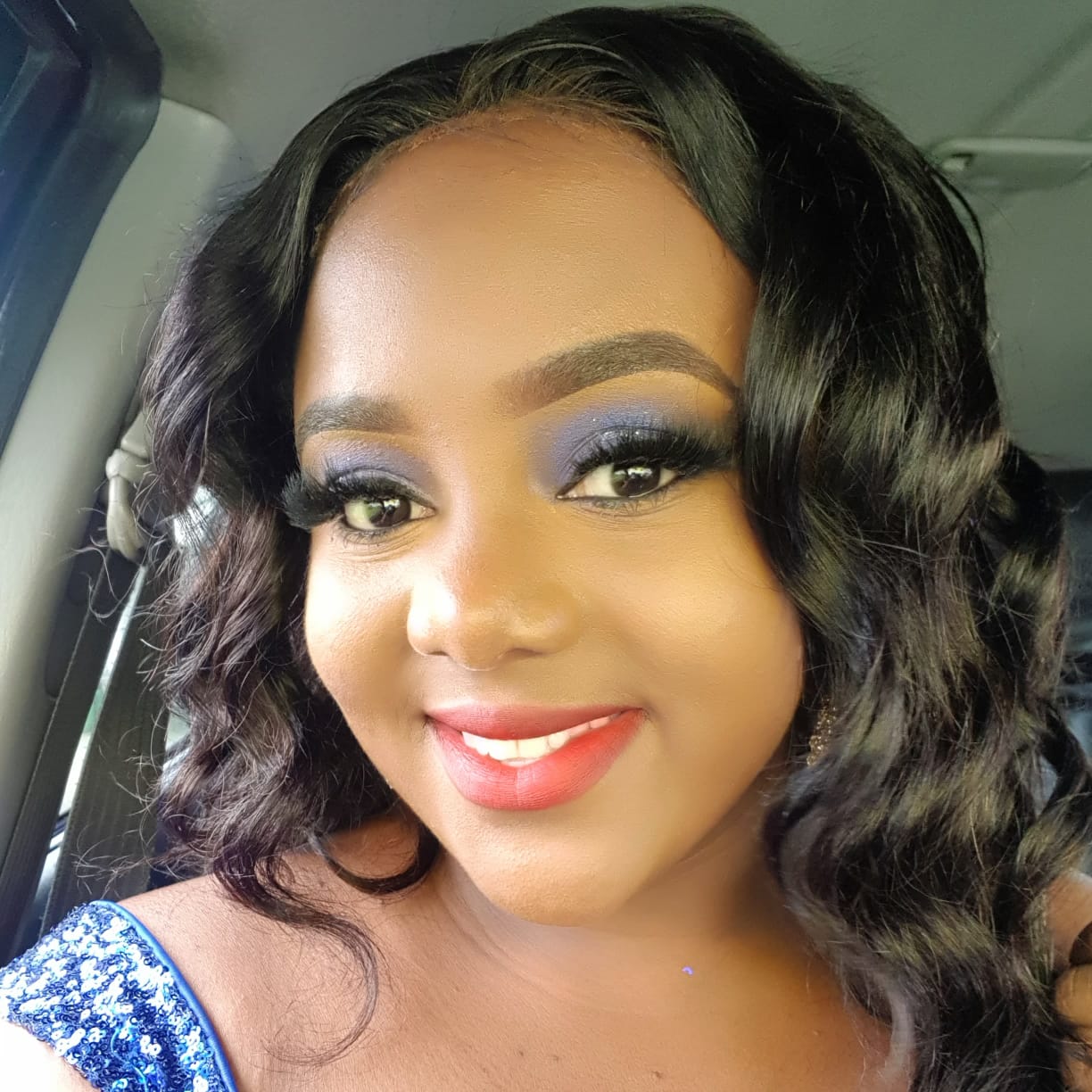 When Saskia Caesar had her son almost two years ago, she knew more than anything that she wanted a better life for him. Becoming an entrepreneur had always been a part of her plan but never imagined she would start her business in the midst of a pandemic.
The proud owner of the Wax Bar is now a former Brickdam High School student who went on to earn a degree in Business Management at the University of Guyana (AS). Caesar shared that her biggest headache was finding the right location for her business. She needed to be in the city but outside of Central Georgetown so her clients could have privacy and it had to be affordable as well. She was also worried about risking too much money and not seeing profitable returns.
When she finally decided it was worth a try, Caesar took out a loan from the credit union at her place of employment and together with her savings rented commercial space and bought the necessary equipment.
Another of her concerns was marketing because despite her studies at AS, she couldn't be sure how she was going to reassure her clients. Eventually, Caesar went ahead and announced the opening of her business on Instagram. She was surprised when pre-orders were made before opening her business. On the day it opened the Wax Bar was fully booked.
"Because of the pandemic, I wasn't expecting a good result, but I'm grateful for it," he said.
When asked how she learned to provide the various wax services, Caesar explained that after looking at several online tutorials, she was self-taught. The young woman said her reason for choosing waxing as a business was because she loved having waxing herself. He felt that he could provide a service where women and men could feel equally good about themselves.
Most of the services now provided were also offered at the start of the business with the exception of Body Scrubs, Sauna Blanket, and Body Wrap. He explained that the Body Wrap covers the body detox, while Body Scrub basically scrubs the body free of dirt build up. The Sauna Blanket helps people to lose water weight and is also considered a detox service.
Caesar, who is still employed full-time with another company, offers her waxing services between 4.30 pm and around 8pm on weekdays and all day at weekends. Since its opening, the Wax Bar has never lacked customers and therefore appointments are needed.
While, her services are being praised today, the entrepreneur, when she first started, admitted that she had difficulty managing her time. Clients arriving for their appointment to find it were still attached to the previous one and often complained. However, over time, it became more efficient and that is no longer a problem.
On the other hand, there are clients who sometimes arrive late for their appointments. At first she was too gentle to turn them away, so she let her tardiness slip, but it didn't take long to realize that in doing so, other people booked for later appointments were affected. To prevent this, Caesar had to become a little more rigid with such clients and would let them know that if they had other things also attending, they could make another appointment for another day. Clients are required to book appointments at least four days in advance.
Although she has managed those challenges, she still faces the biggest one on a daily basis. "Sometimes it's overwhelming for me because I want to work and yet I want to spend time with my son. I feel I have to sacrifice one or the other, either my business or time with my son. But I'm doing it to improve life for him and I have to constantly remind myself of that, "said the single mother. Thankfully her mother added, she helps care for her son whenever he is away at work.
However, he gets great satisfaction from the service he provides. Clients are often passionate about how soft and smooth their skin feels. They also praise her for the comfortable atmosphere provided as well as the privacy. Confidentiality, shared by Caesar, is of paramount importance and one of the greatest demands of her male clients. Because she ensures that, they have become regular clients. "When my customers leave, they have to be sure that whatever has been seen or discussed at the Wax Bar remains between me and them," he said.
Satisfied clients added to new clients. Some of her new clients would reveal to her that they had booked because they were impressed by what they saw from a friend who used the service. While some of her clients are available through other clients, many book their appointments after seeing an ad on Instagram or Facebook.
In the run-up to the holidays, the Wax Bar offered special Christmas packages in November for new clients. This was taken to the point that some of her regular clients had to be asked to wait until January as most of December was ordered. And to be able to accommodate some of her regular clients, Caesar had to refuse to accept some new clients so that they would have at least four days a week available to them.
For the time being Caesar is running the Wax Bar on his own but plans to employ workers as well as open another branch at another location sometime in the future.
The Wax Bar is located at 17 Duncan and Abary streets, Bel Air Park, Georgetown. Caesar can be contacted at 650-3240.