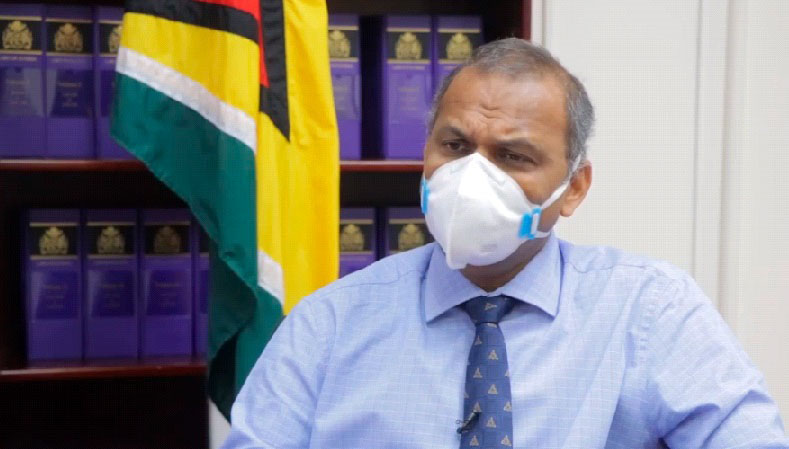 More than 52,000 people in Guyana have been vaccinated with their first dose of COVID-19 vaccine with about 60 already receiving their second dose, according to Health Minister Dr Frank Anthony.
During an update on Friday, Anthony noted that the COVID-19 vaccination program has been going pretty well, especially over the previous four days, with an average of 4,500 people being vaccinated daily. He revealed when mass vaccination began that only around 2,000 people were being vaccinated daily across the country. However, over the past few days there has been a big improvement in numbers.
Anthony further revealed that about 52,554 people received their first dose of COVID-19 vaccine on Thursday. Three COVID-19 vaccines are currently available in Guyana – AstraZeneca, China's Sinopharm and Russia's Sputnik V. All are double dose vaccines.